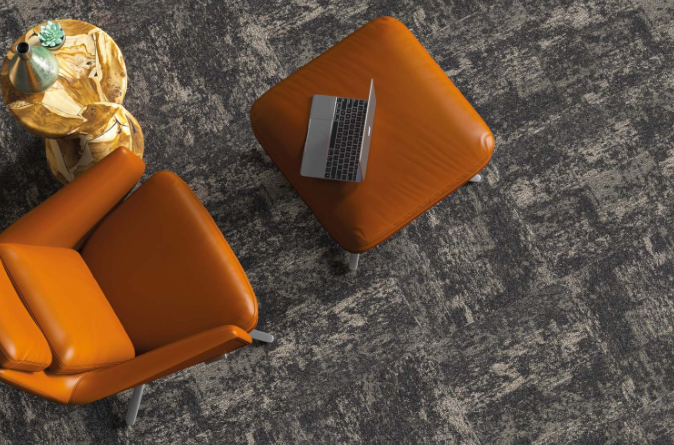 Why Choose Acoustic Carpet Tiles?
Tiles are measured squares cut from rolls that you may place together to produce a carpet, known as modular carpets or square carpets. In general, acoustic carpet tiles come in the following sizes: 96×96, 60×60, 50×50, and 48×48 cm in length. Other forms and shapes of carpet tiles, such as triangles and hexagons, are available from certain suppliers, but their installation is more complex and expensive. Commercial spaces like bars, restaurants, and other simple renovations benefit significantly from the widespread use of carpet tiles as a floor covering. You may use carpet tiles instead of wall-to-wall carpet to offer the same benefits as the latter for producing a healthy and pleasant interior atmosphere. The following are four things to consider while looking at carpet tiles for a future project.
Saving money and time
Because of their compact size, carpet tiles are simpler to lift, transport, and install. It's one of the special features of carpet tiles. Carpet tiles are also less wasteful to install since they need less cutting, especially in spaces with many corners. Carpet installers may appreciate the availability of ultra-lightweight carpet tiles from specific suppliers. As a result of these advantages, carpet tiles are an excellent alternative for projects with a limited budget or schedule since they save money and time over traditional carpeting.
Removing and replacing carpet squares is simple
Installing and removing carpet tiles is a cinch, but they're also simple to clean. In the event of damage or wear, you may change individual carpet tiles rather than a whole floor. As with carpet tiles, it is possible to make little repairs to wall-to-to-wall carpets, but the operation is more time-consuming and requires more relevant knowledge than carpet tiles. If access to the subfloor is required, carpet tiles allow for easy removal of individual squares. There is a significant benefit in continuously changing locations, such as conference halls and dynamic workplaces, since technicians may access underfloor wires when necessary.
Carpet tiles allow you to create a wide range of designs
Carpet tiles provide more creative freedom in the design process. Carpet tiles may now be dyed in a broad spectrum of colours and designs thanks to modern dye technology. It is possible to obtain a precise pattern over both corners of each tile by using dye after cutting the carpet into modular squares. Carpet squares, like wall-to-wall carpeting, may be customised in terms of colour and pattern to create spaces that are only limited by the designer's creativity. If you want a unique or sophisticated bespoke design, wall-to-wall carpet tiles are still your best option. However, new technology means that carpet tiles don't have to be boring or be a simple solid colour to work.
There are several benefits to carpet tiles in the home
Aside from their superior sound absorption properties, carpet tiles offer the same benefits as wall-to-wall carpets in terms of comfort, health, and safety, and the added benefit of reducing sound transmission through the building structure. It means that carpet tiles can help reduce noise in places like open-plan offices, call centres, busy bars, and restaurants with a high volume of patrons.
Conclusion
All commercial and institutional settings can enhance their spaces using carpeting solutions like acoustic carpet tiles. In most circumstances, carpet tiles are more cost-effective since they provide a wide range of design possibilities that other non-carpet flooring choices can't match.