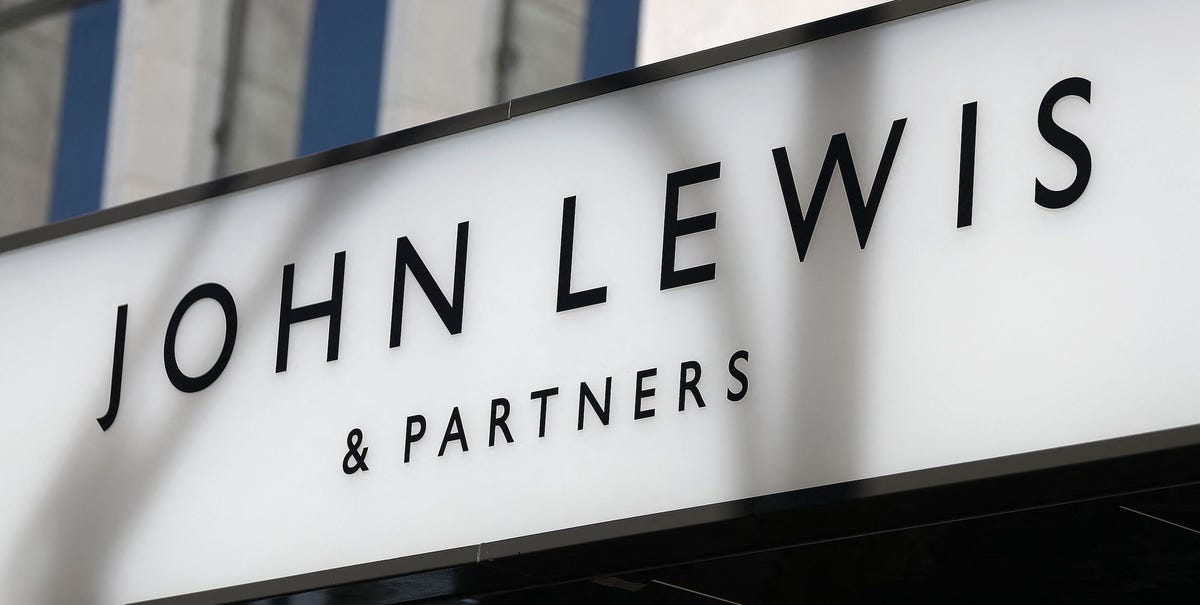 White Sofas, Storage, Shell Tableware
Sales of white sofas, Instagrammable storage, and shell-themed tableware has triumphed this year, according to John Lewis & Partners.
In John Lewis' new report, How We Shop, Live and Look – The Moments Economy, the retailer has looked at the biggest 2022 shopping trends by uncovering the key moments of the year – including how people have shopped and why – based on sales data.
The white sofa is one of 10 products on the hot list (ranging from interiors to fashion to travel) that 'defined the year', according to John Lewis, alongside champagne flutes and wine glasses, UGGs, pet accessories, boyfriend jeans, changing robes, personal organisers, travel adaptors, occasion hats, and shapewear.
But when it comes to the home and garden, what else has risen in popularity this year, and what's fallen out of favour?
• White sofas, up 48 per cent
Perfect for minimalist or Scandi-inspired interiors, the pared-back, all white sofa has become the ultimate style statement.
John Lewis explains: 'Last year, it was function first, with corner sofas in. This year, it was all about beautiful design. White sofas were 2022's status symbol, and our customers certainly made a statement. Even the threat of spilled coffee and muddy paw prints couldn't stop them.'
• Champagne flutes and wine glasses, up 88 per cent
Hosting and entertaining at home is bigger than ever before. 'With six in 10 of us spending more time at home with family and friends this year, the classy little touches that make a big difference were on the up,' John Lewis says.
• Wall mounted desks, DELISTED
With a return to the office (even with hybrid working becoming commonplace), 2022 was the year that we 'reclaimed our homes and left the office at the office', the department store chain says. 'That meant bidding farewell to wall-mounted desks at John Lewis. No one wanted a constant reminder of work fixed to their wall.'
• Bread bins, down 42 per cent

This year was all about seizing valuable space on our kitchen counters, meaning we've binned the bread bin, leaving our artisanal loaves out in the open.
• The Home Edit range, exclusive to John Lewis, up sixfold
John Lewis' in-demand storage collection by Instagram sensations Clea Shearer and Joanna Teplin (founders of The Home Edit and professional organisers to the A-list), was up sixfold. 'In fact, all our storage items more than doubled this year,' John Lewis reveals.
• Ironing boards, up 19 per cent
Is ironing a chore you love or hate? Well, a return to the office saw the need for ironing boards again, up 19 per cent.
• Home fragrance, up 265 per cent
Our homes don't have to just look good, they have to smell good, too. Case in point: John Lewis Home Fragrance sales are up by a mammoth 265 per cent.
• Pizza ovens, up 62 per cent
Cooking outdoors is certainly the new 'in' thing. With friends and family over, the nation cooked meals on barbecues, with sales nearly tripling (175 per cent), and pizza ovens were up by 62 per cent. John Lewis even started selling its first ever outdoor kitchens.
• Shell-themed tableware, up 47 per cent
Admittedly, it's sometimes hard to keep up with all the latest core trends, from cottagecore to goblincore, but crustaceancore has held its own this year. Shell-themed tableware is on the up by 47 per cent.
• Plant pots, up 66 per cent
The houseplant trend has really come into its own in the last decade, so it's perhaps unsurprising to see this steadily increase. John Lewis customers have been creating little oases of calm at home, with plant pot sales up 66 per cent, but low maintenance alternatives, specifically dried flowers and faux plants (up 20 per cent) have proved popular, too.
• Temperature regulating bedding, up 81 per cent
John Lewis' new sleep appointments 'have boomed' with three in 10 of those being menopause related. 'Customers are looking for the perfect mattress, nearly a third wanted natural remedies to aid their sleep, and a quarter wanted ways to cool down in order to doze off,' John Lewis explains.
• Mugs, nearly doubled
We can never have enough mugs (or cups of tea or coffee it seems), as sales of John Lewis mugs nearly doubled. It's proof that it isn't just the big moments in life that we lived for this year, but taking a moment to enjoy the little things has been equally important, John Lewis notes.
• Microwaves, down 13 per cent
Are ready meals on the way out? There's been a drop in microwave sales but slow cookers are on the up, by 64 per cent.
Follow House Beautiful on Instagram.