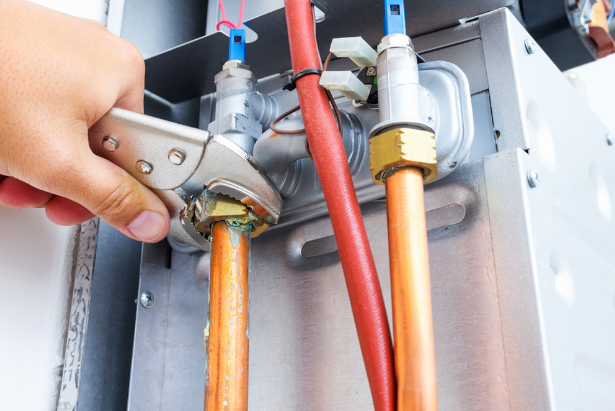 What Are The Benefits Of Opting For Gas Heater Service Maintenance?
It's easy to neglect your gas heater and take its service for granted. It has provided warmth in our houses, warm water, and assistance preparing your meals for many years. It's easy to lose sight of its existence and the critical function it performs in our homes. You might be in for a rude surprise if you don't service your gas heater regularly. Your heater's carbon monoxide leak might cause significant health consequences. To keep your heater functioning safely and effectively, plan monthly maintenance inspections. Carbon monoxide is a deadly gas formed when fuel is burned incompletely. Heaters that aren't maintained regularly might emit dangerous quantities of carbon monoxide.
Explored below are the essential reasons to opt for regular and professional gas heater service upkeep:
Minimise Your Energy Bills: Regularly servicing your gas heater has a lot of advantages, including decreased energy expenditures. To keep your heater functioning at its best, plan frequent maintenance inspections. Servicing your gas heater according to the manufacturer's instructions might help it run more efficiently. This is critical since it aids in the reduction of your monthly energy cost. The professional will replace any clogged filters causing the heater to run for more extended periods.
Maintain The Validity Of Your Warranty: According to most manufacturers, a heater should be maintained at least yearly. You will lose your warranty if you do not do so. When it comes to making pricey repairs, keeping your warranty in good standing is crucial. Maintaining your gas heater regularly helps ensure that your warranty remains valid.
Prolonged Durability: Repairs are essential to ensure that your heater is operating correctly and effectively, but they also assist in extending its life. Dirt build-up can shorten the life of your gas heater by forcing the heat exchanger to work considerably more, thus challenging it to heat your house. A certified specialist will clean it carefully and repair any broken components to guarantee that the furnace is in good working order.
Avoid Harmful Poisoning:  If you don't maintain your gas heater regularly, it might emit high carbon monoxide quantities, causing significant health problems and even fatalities! Because carbon monoxide is odourless, it is tough to discover leaks on your own. Besides, you don't have the adequate knowledge and tools to get rid of it. A skilled gas heater technician will examine the heater to ensure it is not burning or leaking.
Summing Up: Gas heaters are one of the most dependable home heating sources, but they need to be maintained to keep running smoothly and effectively. And they need to be maintained not as part of your DIY project but professionally! Setting out to undertake gas heater service and repairs on your own is signing up for danger and potential risks. Therefore, it is best to limit your upkeep to cleaning and let the professionals take over.
For instance, your heater might be creating dangerous quantities of carbon monoxide if it is not adequately maintained and serviced. Besides, it can cause a host of health-related issues and severely risk lives and property. To avoid this danger, regularly have a professional repairman inspect your gas heater.
You can be sure of peace of mind, reduced bills, safety and healthy meals. So when are you booking an appointment with a professional?