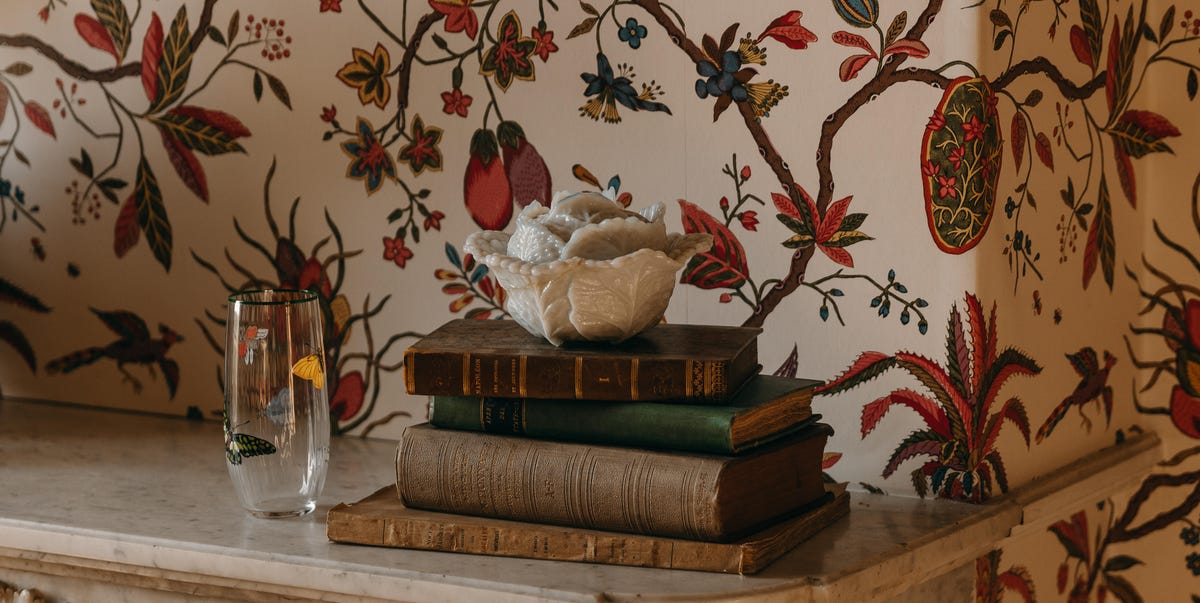 Top Trends From Paris Deco-Off 2023
Every January, decorators and interior designers from around the world flock to the streets of Paris for a dose of inspiration at Paris Deco-Off courtesy of the more than 100 brands which set up shop to exhibit their latest wallpapers, wall decor, and fabrics.
World-renowned interior designer Juan Montoya once famously said, "A room should never allow the eye to settle in one place. It should smile at you and create fantasy." Paris Deco-Off's 13th iteration clearly supported Montoya's advice. Whether ornate or minimal, the decor exhibited during the week encompassed the one thing every home should have: personality. And how does one achieve that through decor? Through the stories behind each object, wallpaper, and fabric used to adorn a room.
Take German designer, Jan Kath for example. During this week's deco-off, they exhibited a their signature expansive rugs that combined oriental elements with minimal design—a nod to the past and present coming together in one decorative piece. The Albers Foundation, the organization that honors and continues the legacy of the artists Josef and Anni Albers, and Christopher Farr Cloth, introduced a series of fabrics that pay homage to Josef's signature "Homage to the Square" and Anni's expert weaving. In a grand display, Pierre Frey launched an expansive collection celebrating the brand's 200-year anniversary with some designs crafted in collaboration with Versailles with Marie Antoinette's rooms in mind. If there's a design lesson to take away from this week, it's that the wallpapers and fabrics used to adorn our homes are more illustrious if they have something unique to say.
Below, the top five trends from Paris's Art Deco-Off, plus suggestions for how to apply them to your own homes.
Wallpaper That Tells a Story
Why have a stark white wall when you can use wallpaper in honor of Josef and Anni Albers? Or perhaps, ones made of inconsistent raffia and jute to add a cozy touch to a room from Loro Piana? The point is: don't stray away from interesting wallpaper. It is an easy way to add a visual layer to a space, and to set the tone of a room's mood.
Artisans are Your Very Best Friend
Consider objects that are crafted by artisans when seeking home accessories. Unlike machine-made items, these items are handmade by people who specialize in a particular trade or skill. This means the items are often more sustainable and durable, and purchasing them supports the local artisanal economies. For luxury design brand L'objet, a series of wooden objects, porcelain vases, and handwoven throws take center stage in their 2023 collection called L'Atelier which further celebrates their long-time partnership with local artisans based in Portugal.
Never Overlook the Power of Rugs
If you don't fancy wallpapers but still want to add a bold dimension to your room, then turn your attention toward rugs. On the minimal side, brands like Toulemonde Bochart, a French design company focusing on rugs handmade in Nepal and India, exhibited carpets in neutral shades with thin abstract patterns. On the maximal side, Jan Kath and Serge Lesage showed rugs that easily take center stage in any room.
Motifs are In!
Whether you're picking out new drapes or deciding which fabrics best bring a home's seating to life, consider employing textile art. The use of motifs in textiles–be they floral, geometric, or something else altogether–effortlessly add another reason for an eye to wander. At L'envolée Fantastique, rugs and chairs were finished off with textiles that consist of woven motifs in wind patterns and colorful feathers. In a more whimsical approach, dainty flowers are spread throughout the silks at Sahco. In a signature move, French brand De Gournay playfully exhibited depictions of monkeys lounging in branches against a golden backdrop.
Charisma is Everything
When it comes to decorating a home, it always pays off to have a few eccentric elements. Why? It shows that you don't take yourself too seriously. If you entertain often, then quirky pieces are usually always a great conversation starter—and those that showed at Paris Deco-Off seems to agree. At Foresti Home, chairs and sofas depicted whimsical scene in a village. Maison Pierre Frey exhibited large wallpapers and textiles featuring multi-colored plants inspired by Polynesia.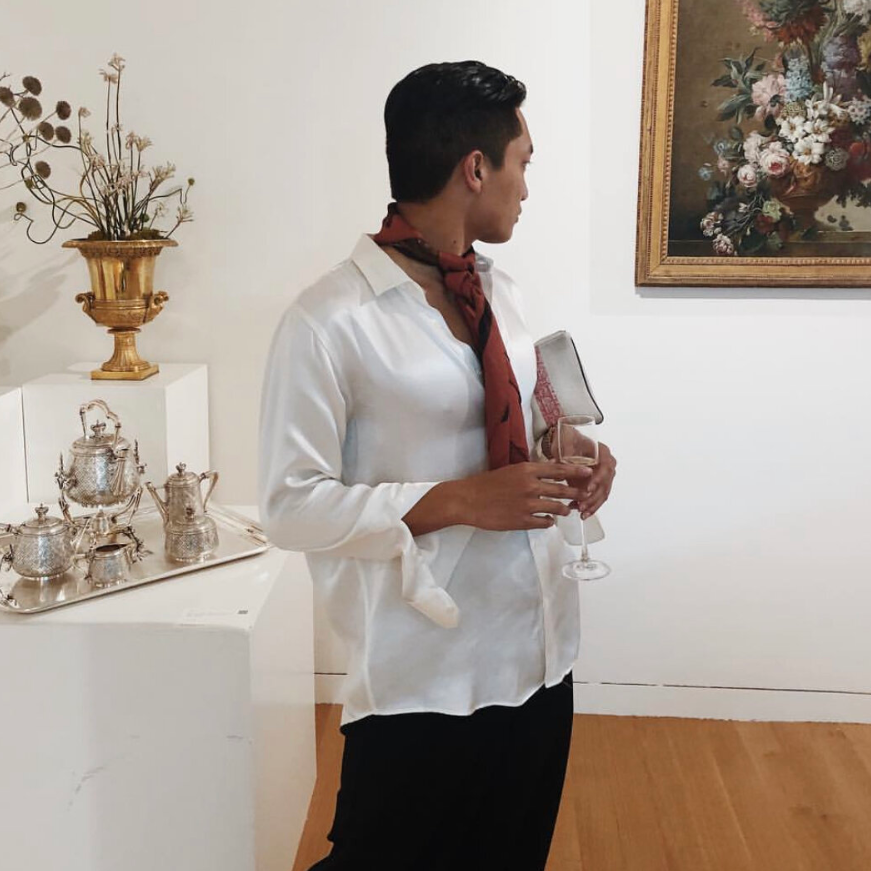 Style News Editor
Style News Editor at Town and Country covering society, style, art, and design.