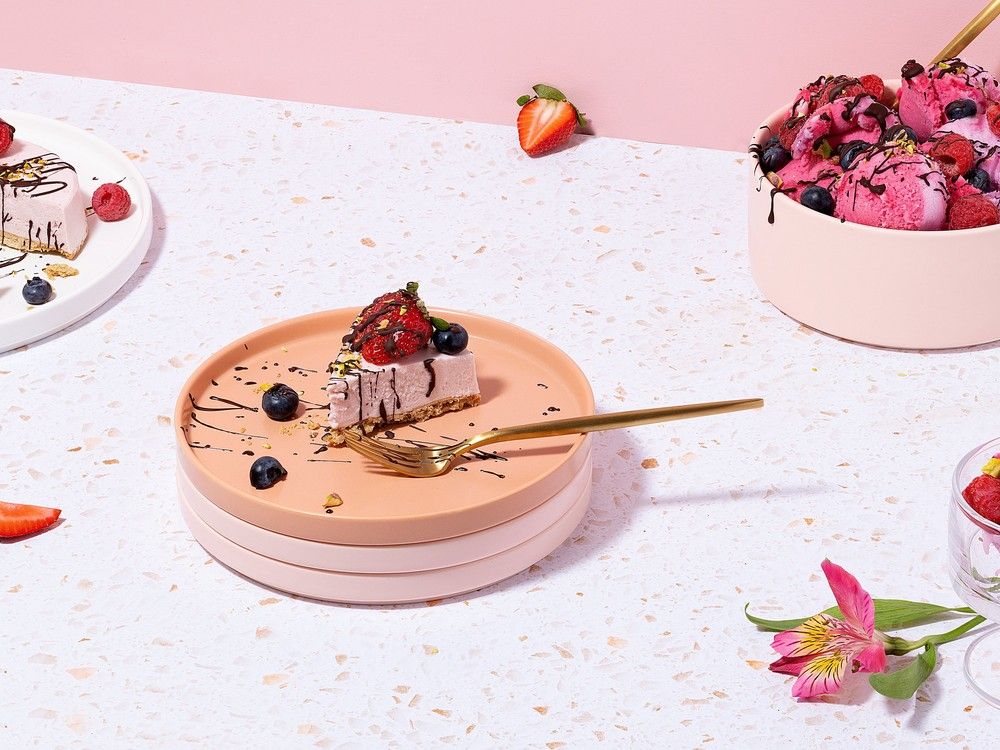 The Home Front: Valentine's Day love-inspired decor and gift ideas
Say 'I love you' with thoughtful pieces that capture a cherished moment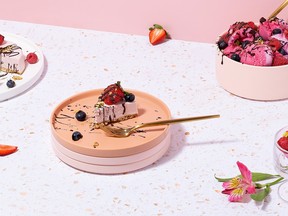 Reviews and recommendations are unbiased and products are independently selected. Postmedia may earn an affiliate commission from purchases made through links on this page.
Article content
Valentine's Day is about celebrating love in its many forms, and this year we're seeing a lot of demand for personalized gifts, says Dayna Isom Johnson, trend expert for online maker marketplace Etsy.
Article content
Getting personal
Article content
There is a huge demand for personalized gifts on Etsy, says Johnson. If you search "personalized gift" in their Home & Living category, you get over 1.2 million results.
Personalized gifts include custom artwork of couples or pet portraits, home illustrations, or prints of a city that mean something to the person gifting it and receiving it. The result being the person whose wall it hangs on is reminded of happy memories whenever they glance at it.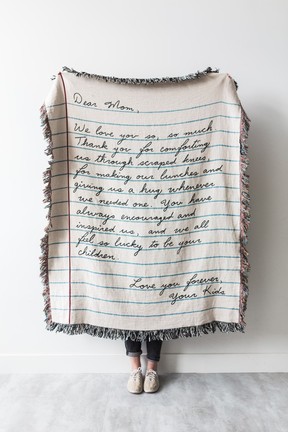 "Other ultra-thoughtful gifts we're seeing this year include monogrammed ceramics, blankets with special messages woven through, and even cutting boards engraved with a cherished recipe or quote," she says.
The Valentine's Day net is cast wide this year
Article content
Valentine's Day is no longer just for lovers; people are also using the day to express affection for their pets, kids and good friends.
According to Johnson, popular pet gifts include custom beds, special bowl sets and personalized treats. For kids, parents are often on the lookout for DIY home crafting kits that they can do together at home.
Colourful celebrations
For home decor, there has been a move away from the desire for a monochromatic "perfect home." This is reflected in what people are choosing for Valentine's Day this year, going for jewel and earth-toned colours, as they feel more celebratory and fun, says Johnson.
"We're also seeing shoppers embrace styles from different decades, incorporating vintage and contemporary decor pieces in ways that creatively express their taste and values," she says.
Article content
If you're stuck, here's a tip
The most romantic gifts speak directly to the recipient, says Johnson.
Think about their interests and what they love doing. Consider a standout mug for a coffee lover, a DIY kit for the crafter in your life or custom-made jewellery for a fashionista.
"When in doubt, I always opt for something customized or personalized because, to me, nothing says 'I love you' quite like a one-of-a-kind gift that's tailor-made just for the recipient," says Johnson.
It's all about the experience
As someone who loves to cook, Johnsons says she loves the idea of a date night at home.
You can make it an authentic experience by indulging in culinary and cocktail kits, luxe dinnerware and glassware, which she finds on Etsy. And even choose-your-own-adventure date night cards, she says.
Article content
Sustainable giving
If you give the right gift this Valentine's Day, chances are the lucky recipient will hold on to it for years to come, so it'll have a long life.
One example is a beautiful vase with a bunch of flowers, says the co-founder of Canadian slow-living brand Livom Paule Lafrance. A potted plant in a beautiful pot is another fitting choice. "Although flowers might be the obvious choice when it comes to Valentine's Day gifts, a house plant will thrive for much longer." 
A sustainably-made mirror to brighten up someone's room is another good choice, says Lafrance.
Metal picture frames
What better way to say I love you than a picture that captures a cherished moment between you and someone you love, says Lafrance. Better yet, give it to them in a stylish and dainty metal frame, she suggests.
The Home Front: 10 tips for getting organized

The Home Front: Design of new Squamish facility pairs beauty, sustainability