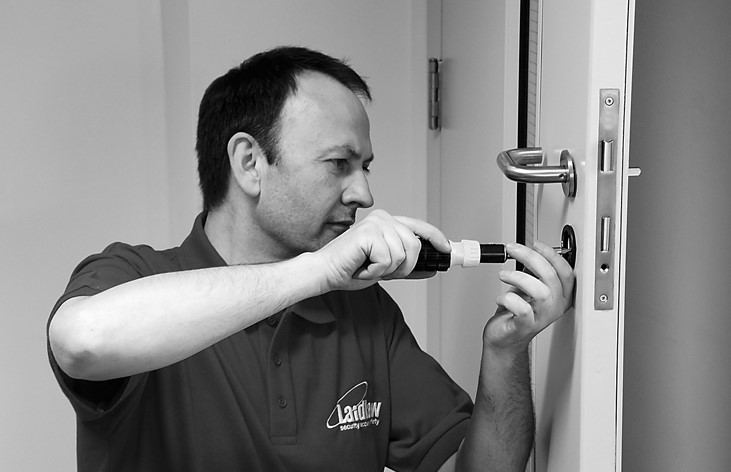 Fire Door Maintenance Guide
If your fire door is in good working condition, it should limit the spread of fire and smoke within a building. Studies by the Fire Protection Association suggest that 76 percent of fire doors do not meet safety standards. If your fire door isn't in good condition, it may offer less protection than it should. Here is a guide for fire door maintenance.
Gaps and Seals
Check the gaps around your fire door frame to ensure they are not more than 3mm. The CE-marked hinges should be firmly fixed. Ensure that you don't have any missing screws. The intumescent strips should be fitted at the sides and top of the door.
The gap at the bottom of your door must be 3mm or less. If it is wider, it can allow smoke to pass through. You can use a drop-down seal to close the gap.
Identify the  Door as Fire-Rated
Find a colored plug or certification label at the top edge of your fire door. Your phone's selfie setting can help you find the label. Uncertified doors may not offer sufficient protection. They may be something other than real fire doors.
Check Your  Door Closer
Fire doors must have a working door closer. If the closer is damaged, your door may not shut properly. Ensure that it can latch the door from any position. Your fire door must latch shut when closing. This way, the intumescent seals function correctly to limit fire spread.
Check the Hinges
Your fire doors must be fitted with three or more hinges. The screws of these hinges should be intact. They should be marked CE and fire-rated to standards equal to your door leaf. Unfit hinges can be just as bad as poorly fitted doors. They can't stop fire or smoke from spreading.
Legal Requirements for Fire Door Maintenance
Installing your fire doors correctly isn't enough. You must also maintain them properly and regularly. Stick to this legal obligation to ensure the effectiveness of your fire door is maintained. When you need clarification on the legal requirements in your area, consult the authorities for information.
Generally, routine checks must be conducted every six months. If your door experiences lots of traffic, you should have it checked more often. Consider scheduling weekly checks if your building uses fire doors regularly. Keep records of the inspection and ask employees to report issues if they detect any.
Fixing Faults
Any faults you find should be addressed as soon as possible. Your replaced components must be compatible with the door. In addition, repairs and replacements should be handled professionally.
When looking for faults, make sure that the door is in a fully open position. When not used, the door seals should be in the door frame.
You may need a digital force gauge with multiple fire doors. It makes it easy to determine opening and closing forces.
Maintaining your fire doors is essential if you want to keep them in good condition. Make a plan to have them inspected regularly by professionals like Capital Fire Doors and get a professional opinion when you have questions regarding maintenance. Regularly maintained fire doors can protect your property and save lives in a fire outbreak.