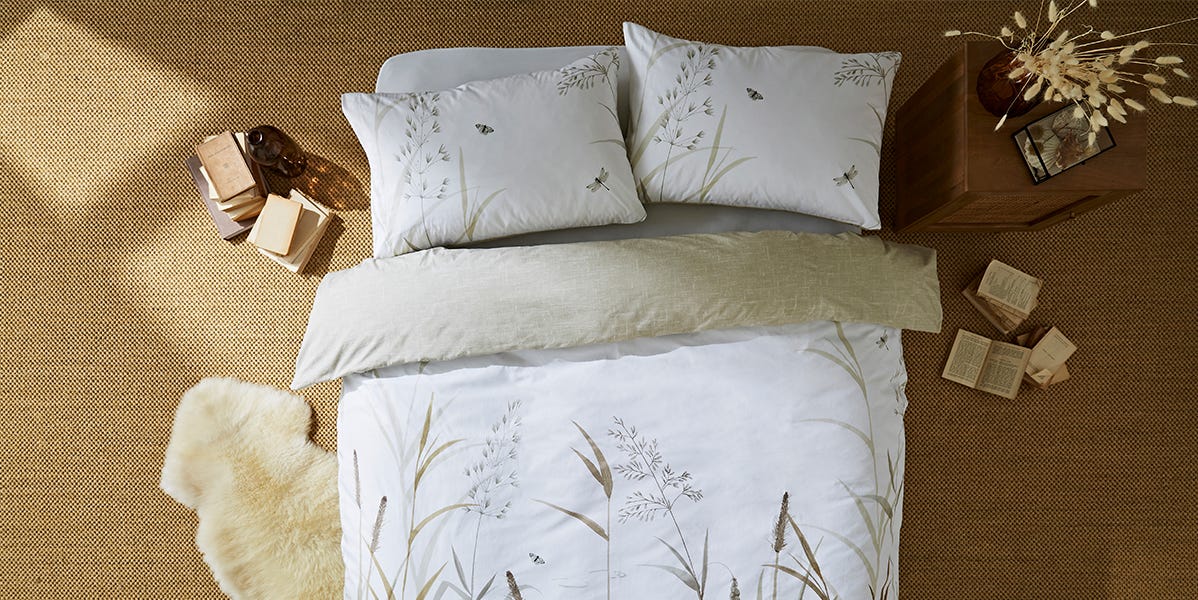 Dunelm and Natural History Museum launch homewares collection
Dunelm has teamed up with the Natural History Museum to launch a new homeware collection inspired by the natural world and it's perfect for spring and summer.
The range includes everything from soft furnishings and wallpaper to bedding and home accessories with prices starting at just £8 for a pillowcase.
Born from a shared interest in doing more for the planet, the range is designed using ethical and sustainable practices to encourage shoppers to make thoughtful choices for the future.
Highlights include the chic "Wetlands collection", which includes the "Marsh Botanical" theme and the "Waterside" and "Riverbank" themes and celebrates the beauty of our waterways.
It features a beautiful heron design on curtains and pillows as well as some pretty botanical drawings to bring the spotlight on some lesser-known flora found in the marshlands.
With its long neck and slim legs, the grey heron's elegant silhouette makes it an enduring subject for interiors and it is guaranteed to add a sophisticated touch to your interiors.
Meanwhile, the bedding featuring a milk parsley design – a plant found in the East Anglian marshlands – is perfect for those who want to spruce up their bedrooms ahead of warmer days.
We also love the "All about T-Rex" collection which will delight all the young dinosaurs' fans out there. It features wallpapers, bedding, and home accessories with a cute dinosaur print to create a playful space that both you and your children. Plus, it does remind us of the dinosaur-themed bathroom Stacey Solomon designed for her son Rox.
While the "Signature collection", takes inspiration from museum's artefacts and interiors and features a beautiful range of home accessories and furniture.
The Dunelm and Natural History Museum collaboration homeware range is already available online with a few pieces from the "Signature Collection" expected to be available again soon. To help you choose, we've picked out our favourite pieces below.
SHOP DUNELM & NATURAL HISTORY MUSEUM COLLABORATION
Inspired yet?
This content is created and maintained by a third party, and imported onto this page to help users provide their email addresses. You may be able to find more information about this and similar content at piano.io