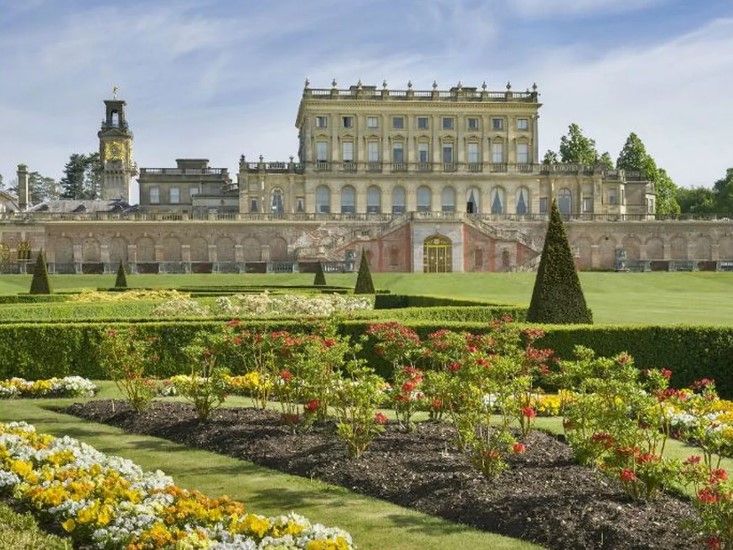 Discovering 5 Luxury Places in England and Scotland
In the realm of luxury travel, England stands as a beacon of opulence, boasting a myriad of exquisite destinations that cater to the most discerning of tastes. For a more affordable journey, we recommend you to book promotional air fares to England and Scotland.
 From historic estates that whisper secrets of bygone eras to modern retreats that redefine extravagance, the country offers an array of experiences that elevate the concept of indulgence.  Join us as we embark on a journey to explore the most luxurious places in England, where comfort, elegance, and refinement intertwine to create an unforgettable escape.
Luxurious Places in England
1. Gilded History at Cliveden House, Berkshire
Cliveden House, a historic mansion nestled in the rolling countryside of Berkshire, stands as a symbol of timeless grandeur. Once the playground of dukes, earls, and royalty, this stately retreat offers lavish rooms adorned with period features, sumptuous furnishings, and breathtaking views of the River Thames.
Indulge in spa treatments fit for royalty, stroll through meticulously manicured gardens, and savor gourmet dining experiences that pay homage to the estate's storied past. Cliveden House captures the essence of aristocratic splendor and invites guests to relive a bygone era.
2. Lake District
The Lake District, a UNESCO World Heritage Site, boasts not only natural beauty but also an array of luxury offerings that harmonize with the surroundings. Stay at the Gilpin Hotel & Lake House, where private hot tubs and spa suites overlook serene lakes and verdant landscapes. Embark on private cruises along Lake Windermere, explore the fells with experienced guides, and retreat to the tranquility of your own private haven amidst nature. The Lake District provides a luxurious escape that rejuvenates the soul and pampers the senses.
3. The Goring Hotel
For those yearning for an experience steeped in royal history, The Goring offers an unmatched immersion into regal luxury. This family-owned hotel, a stone's throw from Buckingham Palace, has been frequented by the British royal family for generations. The opulent Royal Suite, adorned with exquisite antiques and fine fabrics, pays homage to its distinguished guests. Indulge in quintessential English traditions such as afternoon tea in The Goring's garden, adorned with lush blooms and elegance that epitomizes the essence of aristocratic living.
4. The Langham, London: A Jewel of Victorian Elegance
Nestled in the heart of London, The Langham stands as an embodiment of timeless Victorian elegance and contemporary luxury. Boasting an illustrious history dating back to 1865, the hotel has been a haven for royalty, celebrities, and dignitaries. Its opulent suites, adorned with sumptuous fabrics and bespoke furnishings, create an atmosphere of refined comfort. The Langham's award-winning restaurants, including the famed Roux at The Landau, offer gourmet experiences that tantalize the palate. With a holistic wellness center and an enviable location near Regent Street and Oxford Circus, The Langham offers an experience that marries tradition with innovation.
5. Le Gavroche, London: A Gourmet Institution of Classic Elegance
Founded by the Roux family, Le Gavroche stands as a cornerstone of London's gastronomic heritage. This Michelin-starred restaurant, tucked away in the heart of Mayfair, offers a timeless journey through classic French cuisine with a contemporary twist. The menu showcases the finest ingredients prepared with finesse, creativity, and a touch of culinary magic. The restaurant's intimate and refined ambiance, combined with its impeccable service, creates an atmosphere of true indulgence.
Luxurious Places in Scotland
1. The Balmoral, Edinburgh: Royalty and Elegance at its Finest
Nestled in the heart of Scotland's capital city, The Balmoral stands as a beacon of luxury and regal elegance. This iconic hotel, with its clock tower that dominates Edinburgh's skyline, offers guests a journey into a world of timeless refinement. The Balmoral's lavishly appointed rooms and suites provide a harmonious blend of classic and contemporary design, while its Michelin-starred restaurant, Number One, delights with gourmet creations. With an award-winning spa, personalized service, and a location just steps from Edinburgh Castle, The Balmoral promises an experience fit for royalty.
2. Gleneagles, Perthshire
Gleneagles is located at amidst the scenic Perthshire countryside, Gleneagles is a legendary retreat that offers an array of indulgent experiences. Known for its world-class golf courses, this sprawling estate goes beyond sports, embracing luxury at every turn. Guests can unwind at the award-winning ESPA spa, enjoy outdoor activities like horseback riding and falconry, and savor exquisite dining at Michelin-starred Andrew Fairlie. With opulent rooms, a sense of old-world charm, and an ambiance that exudes sophistication, Gleneagles is a destination that transcends leisure.
3. The Isle of Eriska Hotel, Argyll
Accessible only by a private bridge, The Isle of Eriska Hotel offers an exclusive escape to an island sanctuary. This five-star retreat in Argyll boasts a grand Scottish baronial mansion surrounded by lush gardens and a championship golf course. The hotel's luxurious rooms and suites provide a blend of traditional elegance and modern amenities. Guests can indulge in the hotel's spa, explore the island's natural beauty, and savor gourmet dining experiences that showcase the finest local ingredients. The Isle of Eriska Hotel is a haven of tranquility that promises seclusion and sophistication.
4. Aizle, Edinburgh
Aizle, nestled in the heart of Edinburgh, offers a unique dining experience that is as artistic as it is luxurious. The restaurant's concept centers around a frequently changing menu inspired by seasonal ingredients. Diners embark on a tasting journey where every dish is a carefully curated creation that surprises and delights the palate. With its minimalist yet elegant decor and a focus on sustainability, Aizle crafts an intimate and immersive dining experience that redefines culinary artistry.
5. The Peat Inn
Located in the idyllic village of Peat Inn in Fife, this Michelin-starred restaurant is a culinary sanctuary that delights the senses. Under the leadership of Chef Geoffrey Smeddle, The Peat Inn crafts a symphony of flavors using locally sourced ingredients, many of which are harvested from the restaurant's own gardens. The menu is a celebration of Scotland's bountiful larder, offering a contemporary take on classic dishes. The restaurant's warm ambiance and impeccable service elevate the dining experience, creating an unforgettable journey through taste and texture.