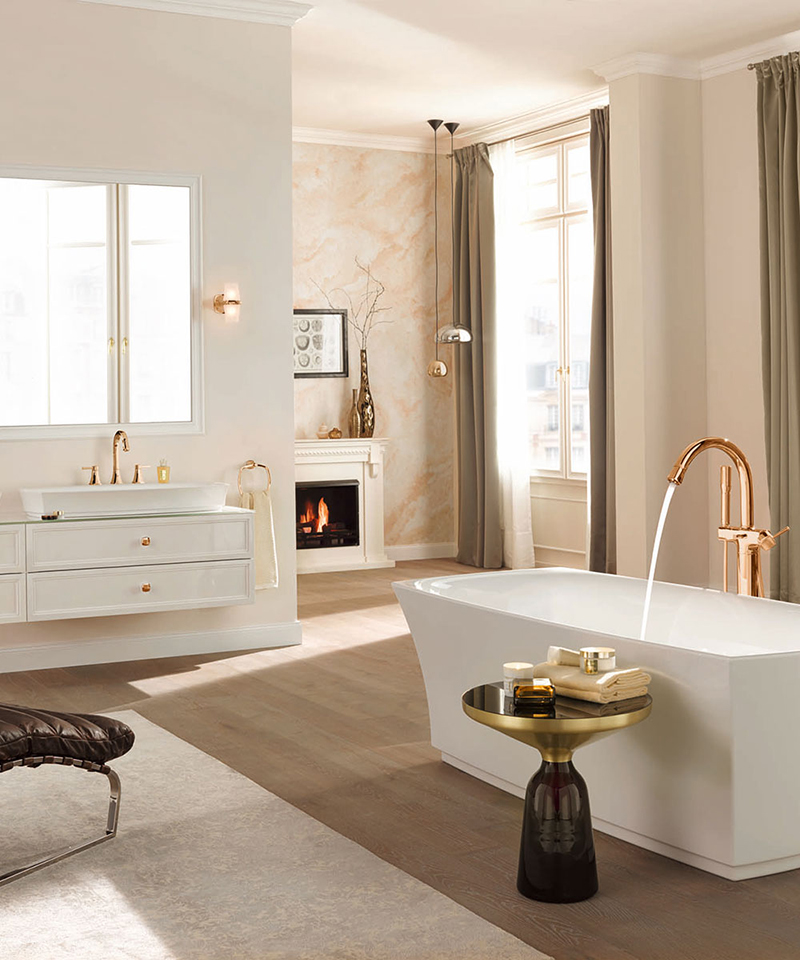 Different Types of Bathroom Remodelling You Should Know About 
Have you been turning a blind eye to the present condition of your bathroom? If the answer is affirmative, then you might be doing more damage to your property than you think.
One of the most private areas of your home, the bathroom, is responsible for hygiene maintenance, but that's not all. This functional area of your house also has a direct impact on the resale value of your property.
Remodelling projects like bathroom renovations are mainly done to increase your home's selling price. But even if you are not selling, keeping the interior fresh and updated will give you a more enjoyable experience. Renovation can also make a small bathroom appear to be more spacious. You can even physically increase the area with the proper renovation.
Now, the question is, which type of bathroom renovation should you go for? With the current trend of increasing home renovation work, there are plenty of opportunities to choose from.
Here are some main renovation types that will help you create your dream bathroom.
Master bathroom renovations
Many factors make a bathroom a master bathroom. From the availability of cold and hot water to ample space and a shower and sink, these bathrooms have many features to offer. But the larger space and multiple elements can also complicate the renovation.
This type of bathroom renovation is also more expensive, so you need to set a proper budget for it.
Cosmetic remodelling
You can quickly spruce up your old classic bathroom with a cosmetic renovation. This is a great way to enhance the area's aesthetics without the pocket pinch.
The renovations are relatively simple and do not include major remodellings, like a floor plan change or plumbing. But with these renovation styles, you can include a new sink you had been eyeing for some time into your old bathroom.
Bathroom sinks remodelling
If you want to look for even more subtle and simpler renovations for your bathroom, sink remodelling is a good choice. In this type of bathroom renovation, only the sink is renovated. This could mean replacing your old sink with a new design or simply adding another sink for convenience.
The bathroom sinks renovations are not limited to sinks only; you can introduce a new shower or tub into the area.
Small bathroom renovations
Unlike the master bathroom, a small one has limited space and is very commonly found in households, especially apartments. There are not too many elements either, and you can at most have a shower or a bathtub, a sink, a mirror, and a toilet. Designing this type of bathroom may seem easy, but you need proper planning.
If you do it right, your tiny space can appear much larger than it is after the renovation.
Floor plan remodelling
Any change in the bathroom floor plan is a significant renovation. You could need it for many reasons. For instance, you may need to transform your old tub into a shower tub, or you may want to replace it with a more oversized tub. Whatever the reason is, you have to consider the proper toiletries, the available space, your requirement and an accessible design when going for this type of renovation.
Conclusion
Your bathroom deserves as much attention as the rest of your home. Ignoring it will just make the experience less enjoyable and reduce the ROI of your home investment.
With the right bathroom renovations, you can increase the functionality and aesthetics of the area. You can also make more space even if you have a smaller bathroom and include an upgraded sink or tub. The upfront cost may seem a bit much initially, but these renovations will give you a much higher return on investment in the long run.