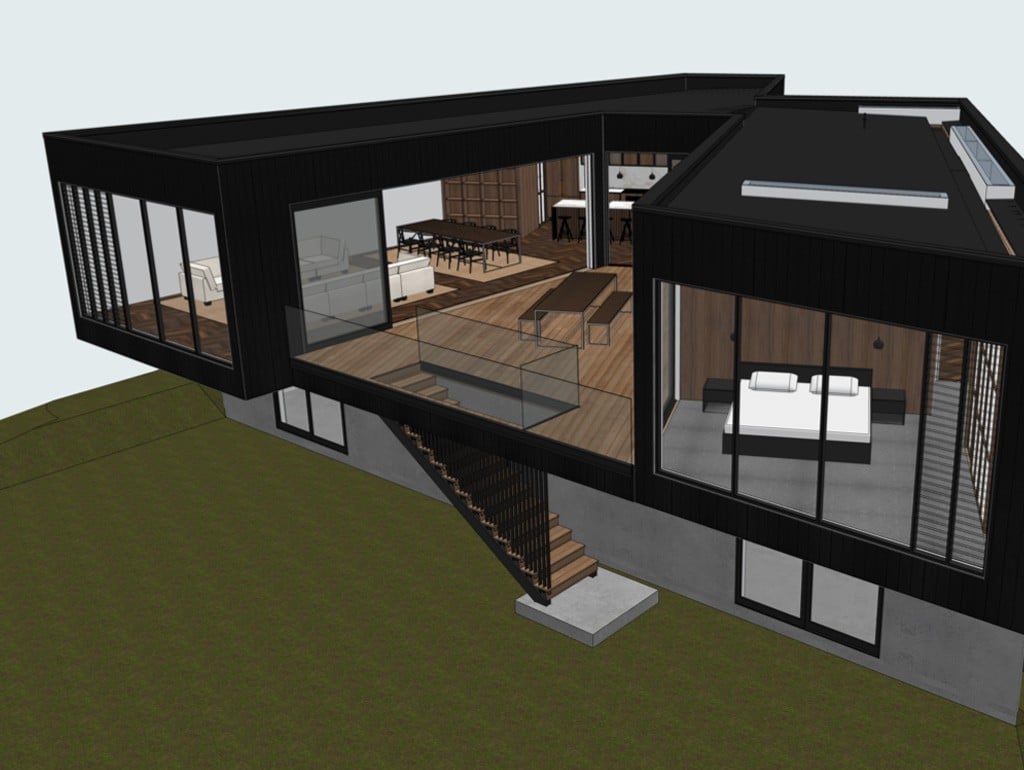 Choosing the right flooring for your home can be confusing when trying to design and build your own home from scratch. Do you go with hardwood or laminate? Tile or carpet? The choice depends mainly on your lifestyle the style of your home.
Some building materials have earned their place in the hearts and minds of New Zealanders: Fibrolite is one, concrete block is another. A flooring material made from chips of wood is a third.
Box™ Interior Designer Sam Elliott loves using chipboard flooring to capture the nostalgia factor and good looks. "Strand flooring is a cost-effective option," says Sam. "And we've just developed a batch of new stains that make it look fantastic." Strand Flooring is made using flakes of wood that are glued together under high pressure. Left its natural colour, it has a casual appeal that fits well with the mid-century aesthetic championed by Box™ a design and build company in Auckland, New Zealand, and it is perfect to use in a holiday home at the beach.
In a more urban context, many clients choose to stain the flooring white – for a fresh, contemporary look – or dark brown, which allows the grain to show through but lends a striking elegance. "If we apply a special stain that makes it waterproof, we can even use Strand Flooring in bathrooms," explains Sam, "which is great for people who prefer not to have tiles."
Sam says using this flooring also simplifies the overall aesthetic of a scheme. There's a trend towards plywood walls and kitchen cabinetry, and Strand Flooring teams well with most woods, especially plywood.
In the Corrondella House, the Box™ house architect recently received an NZIA Award; the owners chose a mushroom-coloured stain for their Strand Flooring. Teamed with white walls and punches of bold primary colour, such as citrus-yellow light fittings, the flooring underpins a clean-lined modern home built for a young couple on a budget.
Sam's message? "Don't discount Strand Flooring as a relic from the past. It's a practical option that can be stained to suit your home and looks very now."