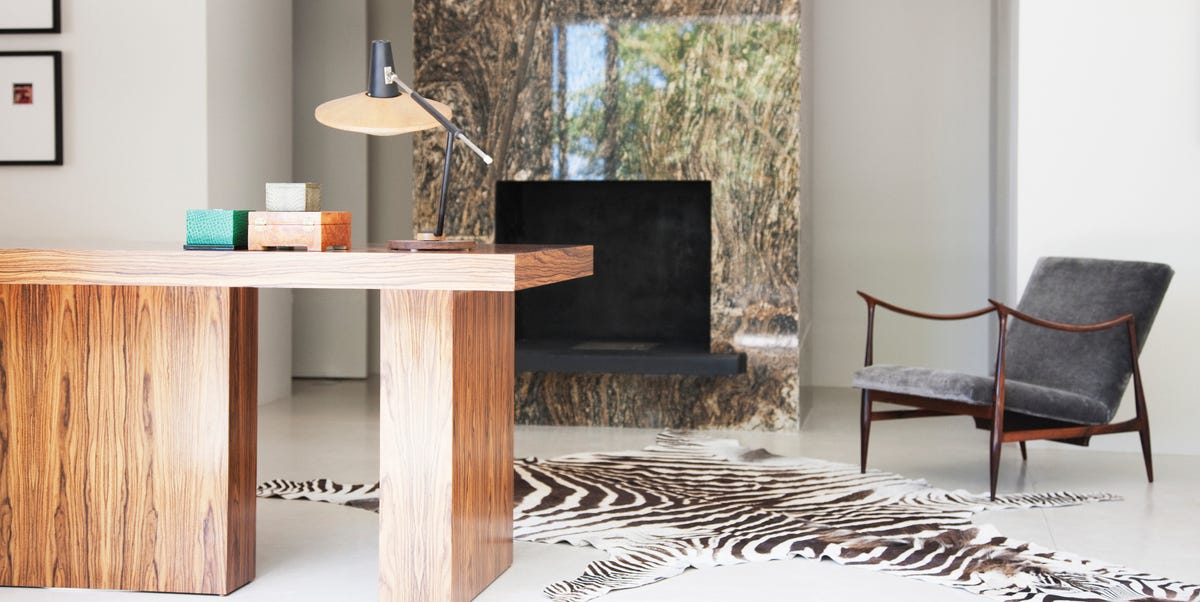 40 Most Outdated Home Decor Styles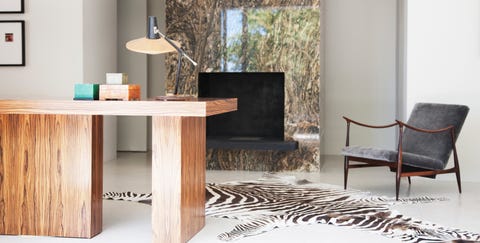 Tom MertonGetty Images
Trends come and go, but style is eternal—so the saying goes. However, to dismiss the whims of passing fads is to overlook the value of turning things on their head every now and again. That said, some fads should be just that—passing. It's almost unbelievable some of these interior design trends actually took off (think word art and bathroom carpet), while others are timeless classics that will surely resurface in new and interesting ways. And in fact, clear-cut style categories might come to an end, as nowadays we're muddying the waters on what is "in" or not, according to York Wallcoverings trend and color expert Carol Miller. "Specific style types are beginning to meld rather than leave," she says. "We are keeping what we want and toning down the specifics of style categories."
So whether you maintain that you will always love that vintage avocado green sofa you thrifted or you relish the opportunity to try something new, it's always a bit of fun to look back at what trends are considered totally out of touch today. But hey, don't take our advice. A forever piece is a forever piece no matter what the naysayers say.
Advertisement – Continue Reading Below
Apparently white kitchens are on their way out, in favor of bold, bright colorful kitchens. According to the latest 1stDibs trend report, when asked about the most on-trend hues for 2023, white received the most dramatic decline in popularity (down 10 points from last year to 14 percent) and light gray received the fewest votes overall (just 5 percent). "The decline in white and gray reflects our ongoing desire to make our homes, in which we've all come to spend more time, feel special and layered," says Anthony Barzilay Freund, 1stDibs' editorial director. "Patterns and colors, particularly those that evoke nature, are visually interesting and also feel emotionally reassuring, at once retro and of the moment."
Not only are we ditching white-on-white in favor of warmer, happier tones, but we're also moving on from animal prints in favor of more biophilic patterns and tones, says 1stDibs' Barzilay Freund—particularly zebra. "Before there was cowhide, there were zebra rugs," he observes. "They gave rooms an exotic flair in the '70s, but the animal print rug tends to look more cheesy than worldly in 2022."
"Soulful spaces are emerging as a form of self-expression and historical nostalgia like never before," says Pinterest's home and design creator management lead, Jeremy Jankowski, who tells us that Pinterest searches on eclectic and vintage interior design are up a whopping 850 percent. "It's part of an effort to be sustainably minded, but matched with a general interest in creating spaces that tell a story." Goodbye, quick, cheap (impersonal) trend pieces. Hello, one-of-a-kind vintage treasures.
This just in: Rose gold and gold fixtures might also be a thing of yesteryear. "It's more about spring and less about bling," says 1stDibs' Barzilay Freund. But if you just installed a shiny new set of drawer pulls, don't fill out that return order just yet. We anticipate that this prediction might take more time to be a bona fide trend.
Here's an unpopular opinion: We're finished with boho style. While this eclectic style has gained massive interest (hello, macramé wall hangings and plants, plants, plants), the experts say this design style has reached its peak. One thing we won't miss? The excuse it gave everyone to be more cluttered.
It's possible that the sliding barn door with exposed metal hardware may never truly diminish in popularity, but perhaps we're easing off the gas pedal of this farmhouse style as #cottagecore come and gone. However, if you recently installed your own sliding door, we can't deny that the rustic and even industrial look is a fabulous (and functional) focal point for any space.
It's hip to be curved. Think Mara Brock Akil's rosé room seating and Todd Raymond's Paolo Ferrari chaise. The heavyset, quadratic sofas that were a product of the '90s La-Z-Boy era have fully taken their bow as we embrace a '70s resurgence that involves low seating and seductive shapes.
Pastels have arguably never gone out of vogue. That is, until 2020 when a pandemic hit and we needed more happy—bold happy. So while one might have previously opted for a muted green for fun detail, we're now going color happy with a no-holds-barred emerald or bird-of-paradise green.
OK, we aesthetes are collectively notorious for favoring style over function, but this is just beyond illogical. With enough water-damage situations, this trend has had its short heyday and can remain in our distant memories for the occasional good laugh.
A few years ago, midcentury modern was all the rage. And while the craftsmanship, clean lines, and understated elegance of this unforgettable aesthetic will always weave their way into various design sensibilities (viva Bauhaus!), it appears we're moving away from the dictum of modernism for the funky geometric shapes and psychedelic designs of the '70s.
11
Blobby Furniture and Squiggly Everything
12
Open-Floor-Plan Living
When it comes to spatial awareness, open-plan living spaces like this Brooklyn loft offer many benefits: the illusion of added space, an abundance of square footage for easy foot traffic, and marvelous entertaining opportunities. That said, the forced openness can lend itself to decreased privacy that may have grated on some of us amid the height of lockdown. Perhaps some of us learned that walls can be necessary for a healthy marriage.
Tile countertops were all the rage in the 1970s, but if you'd like to keep your space current, it's best to leave this trend behind. Plus, it's difficult to clean, so avoid the stress and stick with statement marble or stone.
Ok, don't get all worked up just yet. We're not saying Terazzo is totally out; but an overindulgence of it is. If you don't want your home to take on the aesthetic of an office building, stay away from this much terrazzo. It was a popular design choice in the U.S. between 1930 and the 1990s, and while it's made a big comeback in recent years, we'd wager that it's going to quickly go back into "dated" territory soon.
This is a tough one, but in most cases, your best bet is to do away with this famed light fixture. A Tiffany lamp tends to look either too fussy or reminiscent of certain bars trapped in the '80s. While the stained glass is lovely, the light they put out can be dim, too. Plus, there are a slew of other lighting styles on the market that can easily add a a touch of elegance to a room.
Yes, it's time to accept that millennial pink is no longer on-trend. For a fresh look, consider hues like yellows or muted green tones, which can work well across a range of design styles.
Do you really need a giant wooden plaque hanging on the wall? From "Family" to "Love" to "Home," there are plenty of generic phrases and pieces of word art available—but that doesn't mean it's the best choice for you. Instead, it's worth it to take the time to choose something more meaningful that speaks to your aesthetic.
Whether it's used in a kitchen or dining area, the practicality of linoleum might be worth foregoing for something less tacky like wood or tile.
Now that your dorm days are over, it's time to toss your futon. Instead, opt for a traditional sofa style such as a loveseat.
You've probably heard of "fast fashion," which refers to clothing that is a factory-made, much cheaper version of what's currently on the runway. The equivalent in home decor is "fast furniture," which is an inexpensive design that you essentially buy knowing that you'll toss it in a few seasons…or the next time you move. These easy-to-assemble (and even easier to afford) designs really blew up in the mid-1980s and have been going strong since.
Although it can be a great way to save money, there's a reason that antiquing and repurposing old furniture has been having a major moment. Recycling and reusing existing decor allows you to reduce waste and also collect pieces that are special and have their own story.
It's time to sail far, far away from this cheesy trend. Anchors, sailor's rope and seashells belong on the actual beach, not in your living room. You can achieve beachy vibes without being too obvious, by picking a color palette inspired by your beautiful surroundings, or including subtle decor elements like coral and driftwood.
Every coffee shop from Brooklyn to Portland has these antique-style lights hanging from the ceiling, and we're over it. If you want to be more than just a hipster with harsh lighting, opt for statement lighting like a chandelier instead. Even Thomas Edison himself would agree.
This style was everywhere in the early 2000s, and we can certainly see its appeal. Today's kitchens, however, focus on creating a light, airy place to cook, rather than emulating a dark Italian villa.
Is it a floral? Is it chintz? No, it's damask, which was a pattern found on everything from wallpaper to curtains in the '90s.
25
Matching Window Valances
When the window valances match the curtains and those match the furniture, you know you've time traveled to an earlier decade. Swap boxy for elegant with updated, modern curtains.
The wedding industry and "farmhouse" aesthetic has kept this going, but still. Since the '90s, mason jars have been heralded as the answer to all home needs: candle holders, salad containers, soap dispensers, anything really. Now, however, a new appreciation is blossoming for artisan goods like hand-crafted vases, meaning mason jars can go back to their original job of canning preserves.
27
Avocado Green And Harvest Gold
These two calm colors were staples of the '70s as the country recovered from the Vietnam War. Now, however, the color combo can come off as drab and, naturally, outdated.
In the early 2000s, we witnessed a single-material overload, which often involved way too much dark granite in kitchens. Today, accents tend to be more effective, and a minimalist modern aesthetic with lighter materials is often preferred.
It's a beautiful plant, but you don't need one in every room. In the '90s and '00s, these plants took over homes — and there's no need to make your living room look like a greenhouse. (Plus, just think of all that watering.)
Don't get us wrong, an occasional pine accent is fine and dandy. But in the '80s and '90s, it was just about everywhere, from bookshelves to dressers to chests.
Not only are these, well, annoying to open and close, but they're also a relic of the past. Invest in beautiful curtains for an eye-catching element in the room.
Oh, hello '90s. Though this may have been a handy chair to eat a slice of pizza in between college courses, it should never leave a dorm room. Still, that doesn't mean you have to sacrifice comfort: Try a comfy reading chair instead.
While there may be some very pretty silk flowers and faux branches out there, the look still can feel like something out of a catering hall. Treat yourself to real bouquet flowers.
Homeowners in the '90s started getting crafty, but unfortunately, that often meant swapping carefully painted walls for, er, sponge painting. Though it created "texture," we can't help but appreciate today's chic, bold and sponge-free look instead.
Oh, popcorn ceilings. Shall we agree that the only place popcorn belongs is buttered and in the movie theatre? If you want to go bold, consider painting your ceiling in a striking hue.
While a bowl of fake fruit was often used as a fun, colorful touch throughout the '90s, the dust that collected on them wasn't as fun. Faux has since been traded for fresh, with a growing interest in eating green and shopping at local farmer's markets.
While we're on the subject of lace, just ditch the lace doilies, too. There's vintage cool, and then there's really old school. Read: lace doilies.
There's something about valances on their own that makes a space look like it's decades behind. To add a modern focal point to a room, opt for chic roman shades or an understated sheer shading.
A monogrammed towel, sheet or pillow is fine. However, putting up letters (in the form of those letter sculptures or signs) everywhere in your home can be a little odd.
Platform beds were a major hit in the '70s and then again in the minimalist '90s. While there's a certain appeal to the low-slung look, you will undoubtedly hit your shin on that bed frame daily.
Advertisement – Continue Reading Below