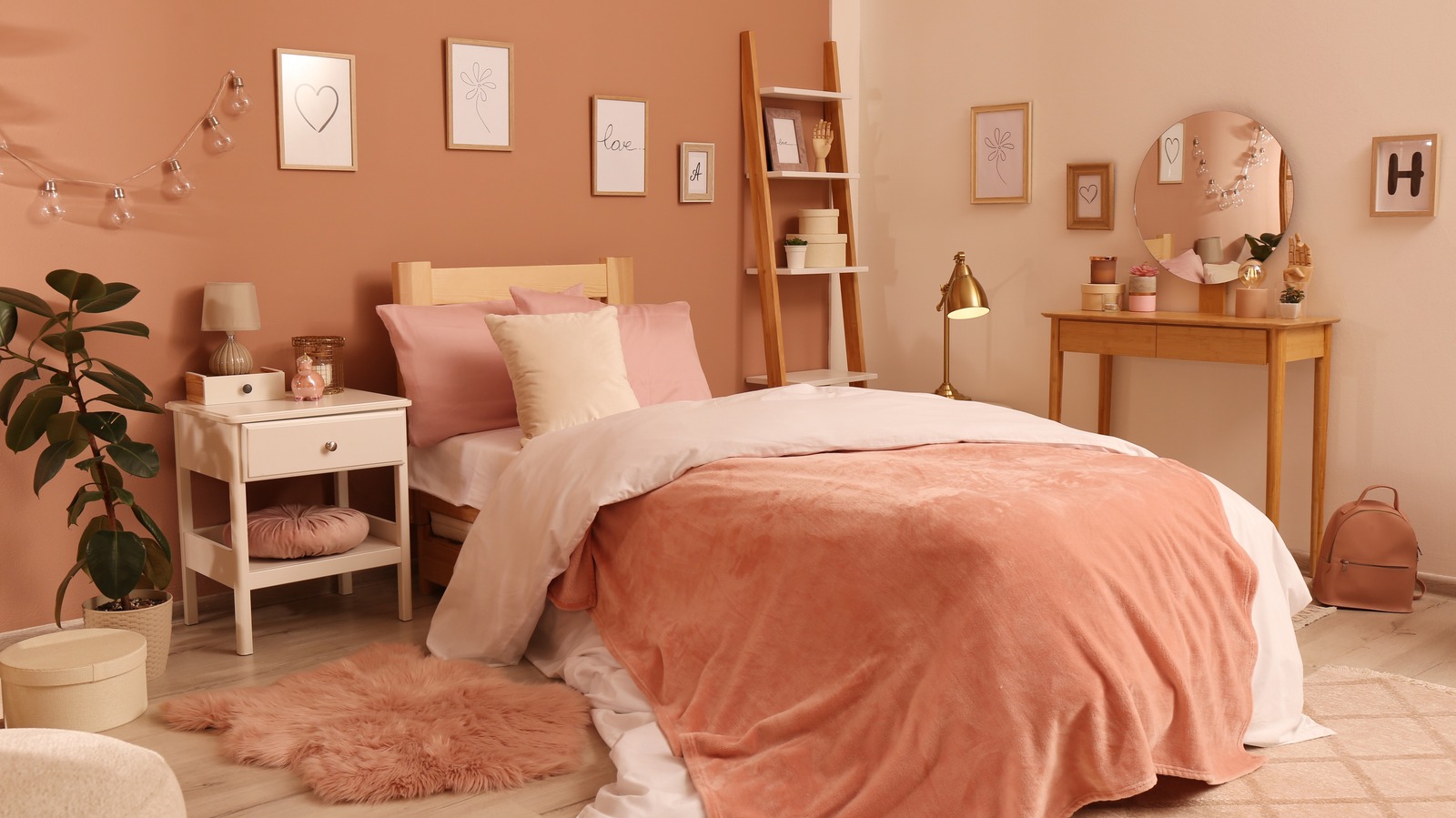 20 Ways To Decorate Your Home Like A VSCO Girl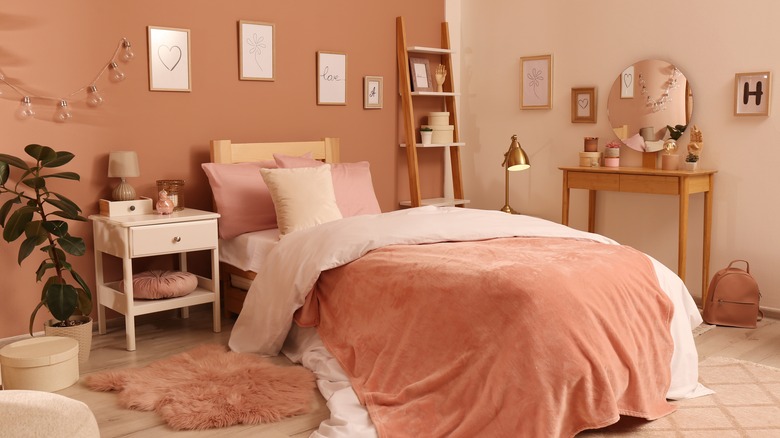 New Africa/Shutterstock
VSCO is an aesthetic that started out like any other trend. It went soaring in no time and is still widely used and popular today. According to Parade, this aesthetic started in 2011 and first began with a simple photo editing app. This app added cool features to photos, such as grainy effects and pale-colored filters. It was often described as similar to Instagram, except it didn't publicly show likes and comments.
Shortly after, the app itself made its way into the physical lives of kids, teens, and young adults everywhere. Clothes were being worn oversized, pale, and light, and were often popular brands such as Luluemon and Crocs. However, the accessories got the most attention. Polaroid cameras, scrunchies, and tons of bracelets all helped bring this aesthetic to life. This aesthetic is cute, simple, and a way for those to express themselves anywhere.
However, VSCO doesn't have to stay at just an app and clothing design. It can be incorporated into any home as well. Additionally, not much is needed to bring out this aesthetic either, especially for those that have already dipped their toes into it before. All you need is some cute decor. If you don't know where to start, then look no further. Here are 20 ways to decorate your home like a VSCO girl.
1. Form a wall collage
One of the most common ways to bring the VSCO girl aesthetic to life is by making a wall collage. A wall collage can be a DIY project, completely customizable, and can range anywhere from photos with your closest best friends to photos of cute outfits.
2. Polaroids and a camera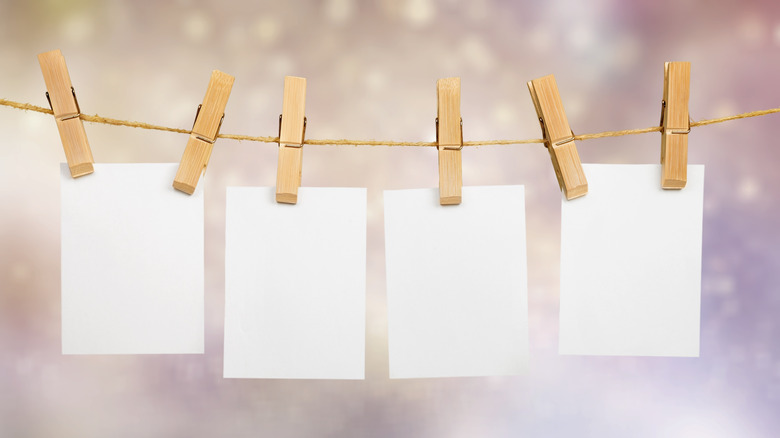 Billion Photos/Shutterstock
Nothing brings out this aesthetic more than a camera and polaroids. Going around and taking photos of your daily life is fun all in itself. However, taking these photos and hanging them around your home is even more adventurous. Polaroids come in many sizes and designs, so finding one that fits your style is easy.
3. Hang a neon sign
Iana Surman/Shutterstock
When it comes to decorating for a VSCO girl aesthetic, sometimes you have to go a little bright. One way to do this is to hang up neon signs. These signs are widely popular and come in many designs. A cute shape, a quote, or a plain sign are a few of the many options available.
4. Fake it with plants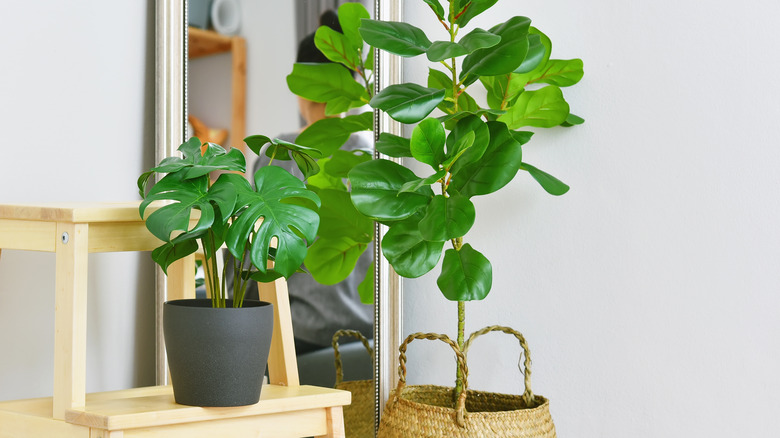 Artfully Photographer/Shutterstock
A few fake plants can bring any room in any home together. Working with this aesthetic, a couple of large plants and a handful of small plants scattered around will bring in some naturalness. Of course, these can be real if you want. Just make sure you water them and give them some sunlight!
5. String up some lights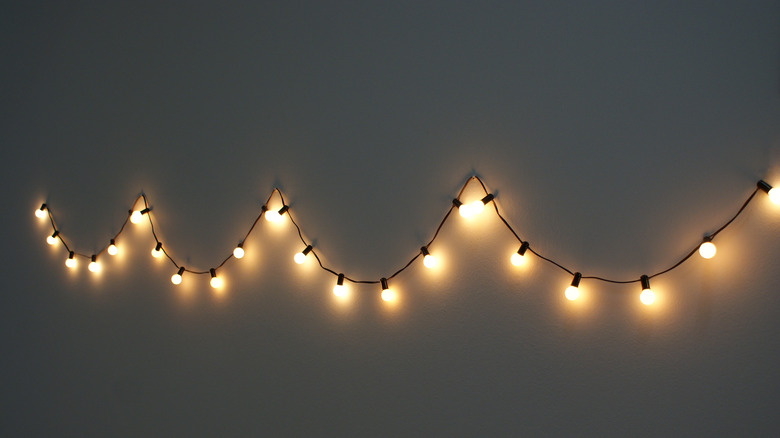 Igor Hotinsky/Shutterstock
Who doesn't love string lights? These work with any aesthetic but are more common with VSCO girl-inspired rooms. Additionally, they come in many sizes and designs and can be displayed almost anywhere in the room. These also work well with polaroids or displayed behind the larger plants we mentioned earlier.
6. Invest in a record player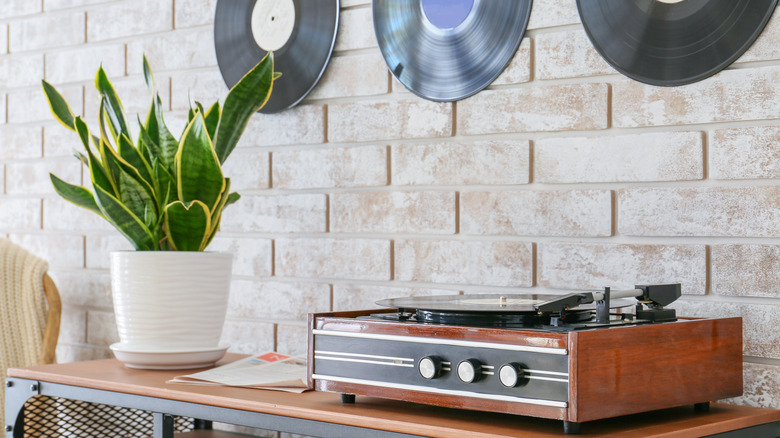 Pixel-Shot/Shutterstock
Bring out those old records, or buy some new ones, and listen to all your favorite artists. While it's definitely a favorite amongst music lovers, record players can also be incorporated into many aesthetics. Even though they come in many different types, a suitcase style fits best.
7. Hang some macrame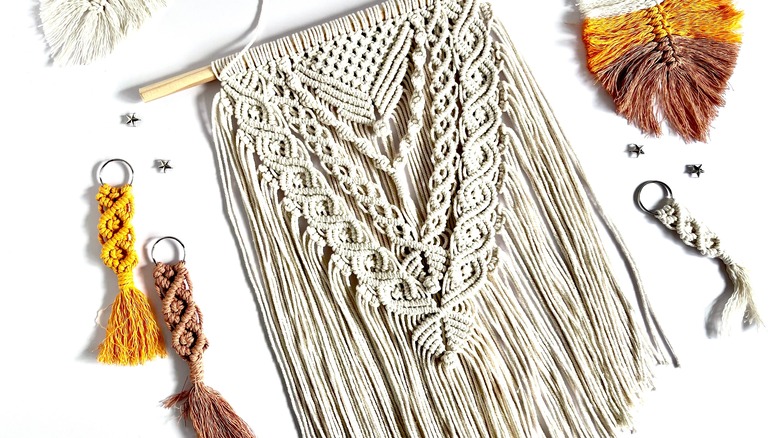 areetham/Shutterstock
Similar to the record player and polaroids, macrame hangings go well with any theme, specifically a VSCO girl aesthetic. These can also be a DIY project or purchased on many online websites and retail stores. These look best hung on a wall away from other decor; however, they can be displayed anywhere desired.
8. Letter signs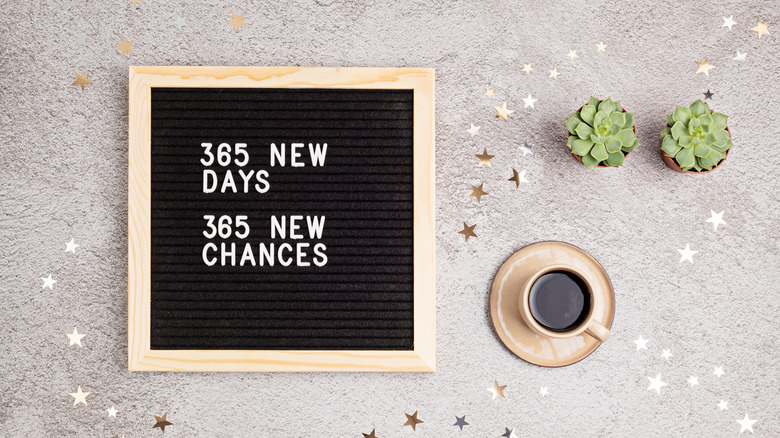 Netrun78/Shutterstock
Letter signs are a cute and simple decor that anyone can use. Widely popular, they are available and come in many sizes and colors. For a VSCO girl setting, a light brown color looks better. These are completely customizable and can display any message.
9. Install floating shelves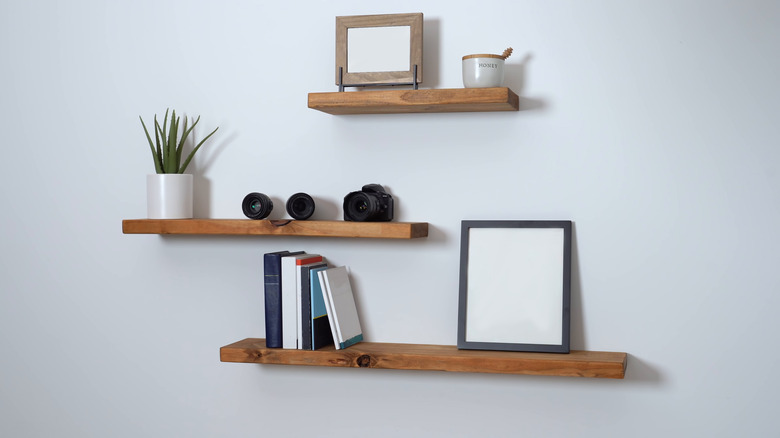 jenhde/Shutterstock
Need somewhere to display those plants or letter signs? Why not install a floating shelf? These shelves can be displayed in many areas of any room. Above a bed, desk, or even beside the TV are just a few locations. They can also be as big or as small as one would like.
10. LED lights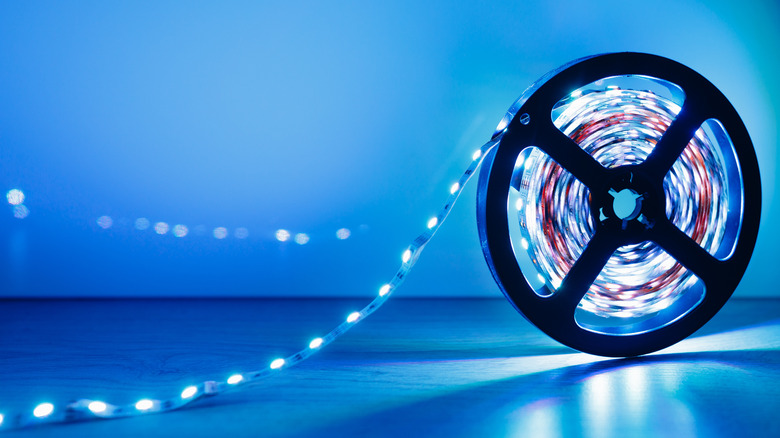 nikkytok/Shutterstock
LED lights are another trend that is pretty common amongst many themes and aesthetics. Since they can be displayed in many colors, they work well in any room. Usually, LED lights are hung around the edges of the room or furniture such as shelves.
11. Unique designed mirror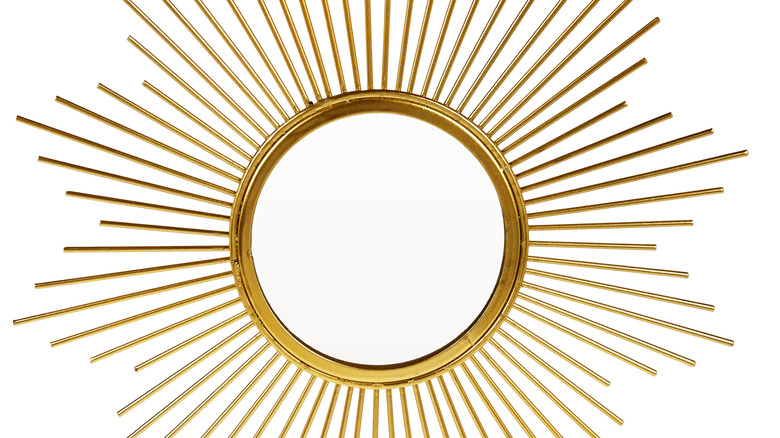 PROFFIPhoto/Shutterstock
Of course, in almost any room, there is a mirror of some sort. For VSCO girl-themed rooms, a mirror that is not necessarily a regular shape is usually displayed. Mirrors shaped like moons, diamonds, or other designs work perfectly for this theme. Bonus points if you have multiple smaller mirrors.
12. Sheer curtains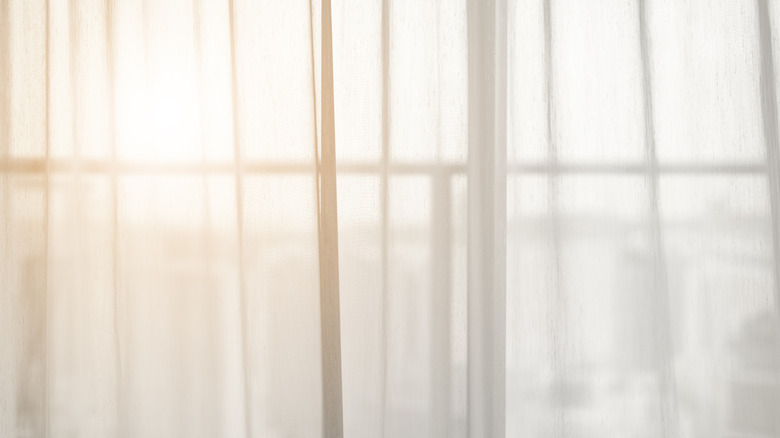 kornnphoto/Shutterstock
Chances are, you already have sheer curtains of some sort in your home. However, to get into the VSCO girl aesthetic, consider putting them in the room you are designing. Usually, they're installed at the windows within the room. However, they look appealing as well behind the bed or as the focal point in the room.
13. Bright throw pillows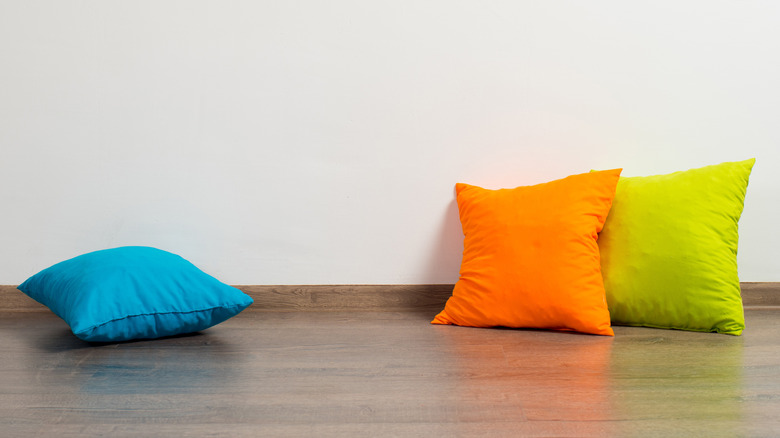 Roman Pyshchyk/Shutterstock
While this aesthetic has plenty of neutral colors, it also has many bright colors that pop as well. If the main furniture in the room is earth-toned, consider adding some bright-colored decor such as throw pillows. This will help finish forming the theme and add some flair as well.
14. Hang a tapestry
Much like the sheer curtains, a tapestry looks great hung behind the bed. However, it can also be hung in many other places, including on the ceiling. They come in many sizes, colors, and designs and are found in a variety of stores as well as online.
15. Display some scenery decor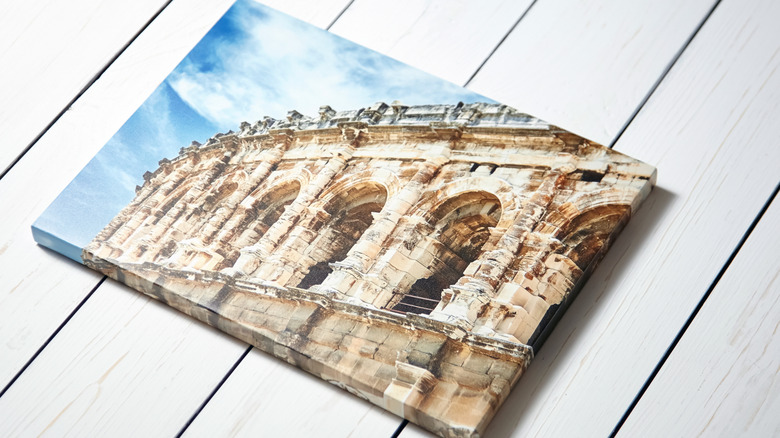 Mike_O/Shutterstock
The VSCO girl aesthetic is known for its scenery type of decor. It's a fun way to display scenic items such as photos or canvas of some iconic buildings. Times Square, the Eiffel Tower, and the Hollywood sign are just some of the many scenes that can be displayed.
16. Cute quotes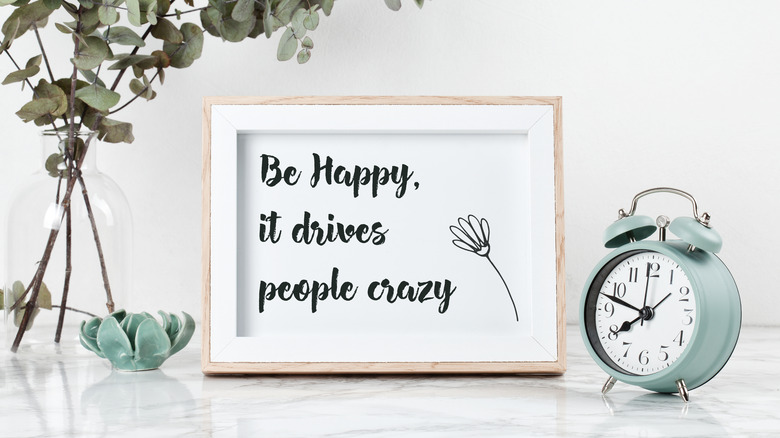 Netrun78/Shutterstock
Everyone needs a pick-me-up every so often, and this aesthetic is helpful with that. Quotes can come in many forms, such as wall decor, drawing boards, or paintings, just to name a few. These are perfect to display in areas of the room where you visit most frequently during the day.
17. Earth tone furniture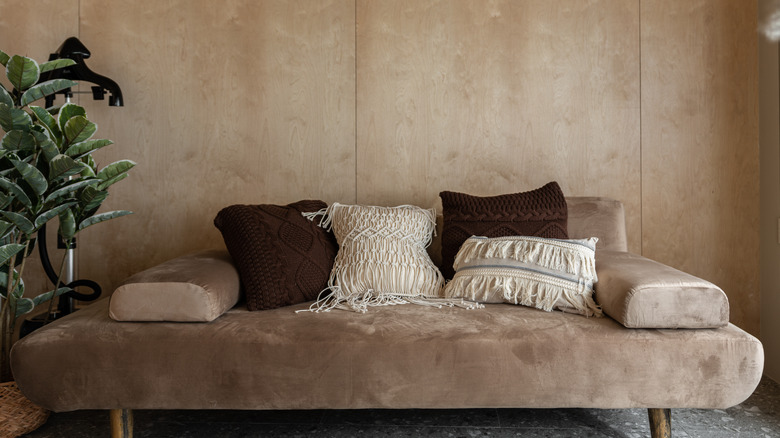 NMC2S/Shutterstock
In opposition to the bright throw pillows, furniture for this aesthetic is often basic and simple colors. A bed or sofa that is white, tan, or even gray is perfect for this theme. Additionally, throw blankets or comforters can also be neutral tone colors as well.
18. Hang a map
AlexandrinaZ/Shutterstock
Similar to scenery decor, maps are also a very cute decor item to display. A map can come in a variety of types and designs. A globe, a paper map, or a wooden map that mounts to the wall are just some ideas. This type of item is most common in decor stores.
19. Candles everywhere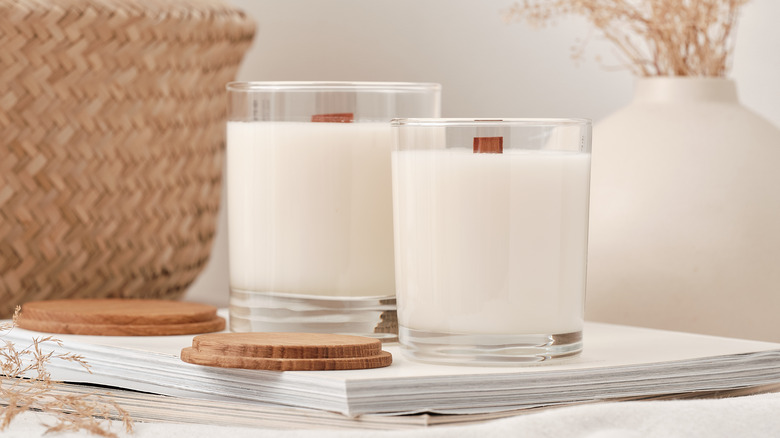 soul_studio/Shutterstock
Unlike most other items on this list, candles serve multiple purposes. Of course, they're cute for this aesthetic as well as many others. However, they also make any room smell good and appealing. Available almost anywhere, they come in a variety of scents and sizes.
20. Stick on some stickers
Lastly, and perhaps one of the most unique ideas is stickers. Stickers are super cheap and can be placed on any item or thing. They come in many designs and sizes, making it easy to customize whatever you are decorating. Additionally, there are plenty of stickers available that are perfect for a VSCO girl aesthetic.