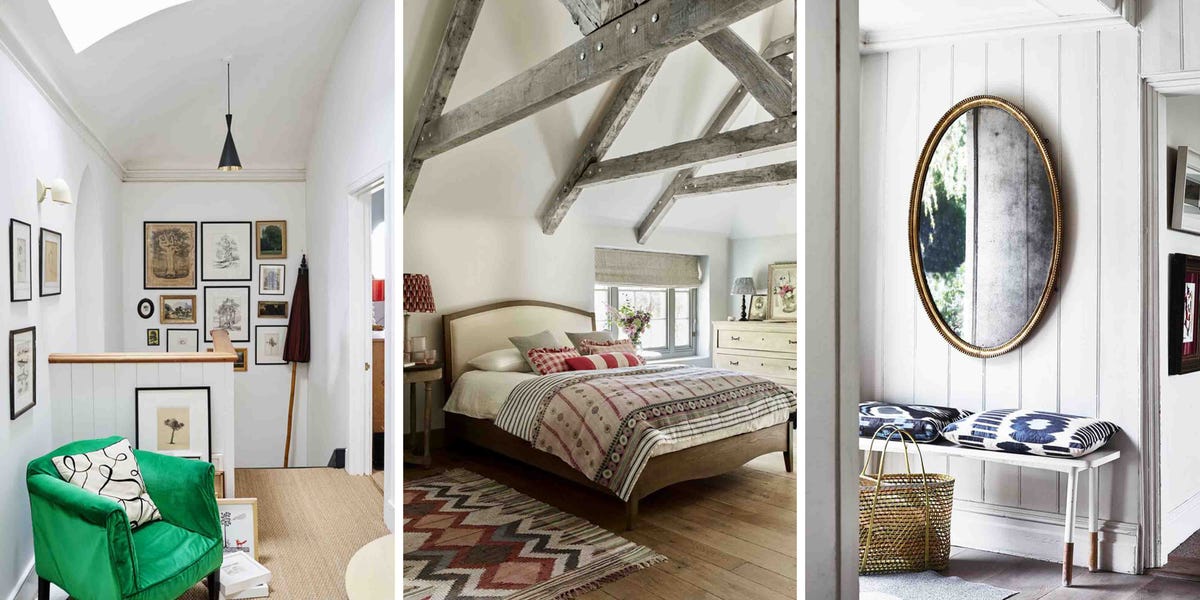 20 Ways To Decorate On A Shoestring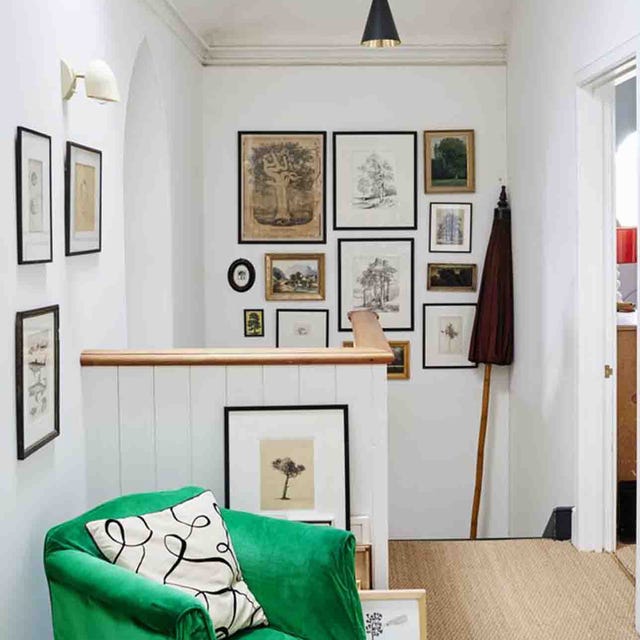 Brent Darby, Mark Scott, Polly Wincer
A tight budget requires resourcefulness, which is a creative asset when decorating a home. This is where you find original touches that draw the eye, thoughtful updates that make the most of what you have at hand, and an admirable can-do attitude to upcycling and DIY.
Some of the best-dressed homes are full of inherited, second-hand or otherwise thrifted furniture, and interesting knick-knacks picked up on travels or strolls through the countryside. The magic is usually in the mix, and as a bonus, everything has an interesting back story.
So, before you open your browsers or step onto the high street to start shopping, consider some thrifty ways to decorate without spending much at all. Be a bit economic with a clever use of paint, consider everything in your home as worthy of display and decoration, replace worn-out kitchen cabinets with quaint curtains, scour vintage shops for the best picture frames, and get creative with some foraged wood.
Here, we share 20 thrifty and nifty decorating tricks to help you stay on budget.
Advertisement – Continue Reading Below
1
Affordable decorating: an economic use of paint
Forget wall-to-wall colour – paint can be used more sparingly (and economically) to revamp a room. A quick lick will instantly update doors or add definition to skirting boards. A painted ceiling contrasts wonderfully with white walls and, if you fancy a panelling effect without the financial outlay, create the same effect with bold paint, taking it in a crisp line across both walls and doors.
2
Affordable decorating: mix and match
Instead of buying matching cushions and throws, take inspiration from the colour combinations of interior designers such as Robert Kime. Invest in one or two new pieces to mix with your existing textiles – florals, patterns or stripes all make happy companions.
3
Affordable decorating: blinds
Blinds are more economical than full curtains. They don't even need to function, depending on the room, and can simply be used to soften a frame or add colour.
4
Affordable decorating: hard-to-kill plants
5
Affordable decorating: kitchen curtains
If your cabinets have seen better days, consider replacing the doors with curtains. It's a great way to add colour or pattern, and brings a quaint vintage feel to the room.
6
Affordable decorating: DIY upholstering
7
Affordable decorating: embracing clutter
If storage is limited, make a virtue of the clutter, displaying functional pieces such as chopping boards, jars, platters and utensils on open shelves and countertops
8
Affordable decorating: Wool carpets
9
Affordable decorating: resourceful scraps
10
Affordable decorating: go country
Country style really lends itself to affordable decorating because you can mix vintage, antique and new pieces at will, styling can be a bit haphazard and mismatched, and a wide palette of wood tones can sit happily together.
Pictured: Country Living Ullswater Bed at Dreams
11
Affordable decorating: everything is art
Second-hand clothing stores are full of vintage kimonos, silky robes and dazzling sequinned and feathered dresses that you might not choose to wear yourself, but would look fabulous hanging on an empty wall.
12
Affordable decorating: paint your kitchen units
Give wooden units a facelift with a dash of paint – you might be able to get away with paint samples rather than full tins. Finish with old handles and door knobs sourced from eBay or local salvage yards.
Pictured: Bespoke kitchen at Neptune
13
Affordable decorating: save on frames
Good quality picture frames or framing services can be astronomical. Seek out pictures from charity shops, discard the prints and use the frames to create a wall collage. For budget artwork, frame a patterned tea-towel or vintage silk scarf.
14
Affordable decorating: DIY headboard
A headboard can really make or break your bedroom. Here, a DIY version has been fashioned from ticking fabric with a sturdy upcycled frame.
15
Affordable decorating: home bar
When you're decorating on a budget, everything has some creative value. Fill up your sideboards, not with new vases and bowls, but with a makeshift home bar using any nice bottles, trays and glasses you already own. And add some oranges for good measure.
Pictured: Ranelagh Cocktail Glasses, and Rubinne Side Table, all at OKA
16
Affordable decorating: get foraging
Your kitchen will benefit from some foraged accents like logs, dried herbs, interesting shells from a beach walk, or some wildflowers from a country stroll. Alway keep your eye out for nature's offerings.
Pictured: Bespoke utility room by deVOL
17
Affordable decorating: keep it clean
Pared-back decorating – with a plain, monochromatic colour scheme – makes it easier to pull off a sophisticated look for less.
18
Affordable decorating: embrace rustic
Not everything has to look pristine – there's beauty in the bashed and battered, too. Wornpaint, rusted signage, distressed wood and weathered pottery all work well together. Keep it looking chic by offsetting with crisp paintwork on your walls.
19
Affordable decorating: reclaimed wood
Make shelving units and bookcases using inexpensive wood from reclaimed sources such as scaffold planks, or try DIY stores. Homebase's furniture board is FSC-sourced and cheaper than solid wood.
20
Affordable decorating: restoring second-hand pieces
Rescuing and restoring a pre-loved find helps save both money and the planet by reducing landfill. Check out fairs, flea markets and boot sales local to you at carbootjunction.com.
Advertisement – Continue Reading Below