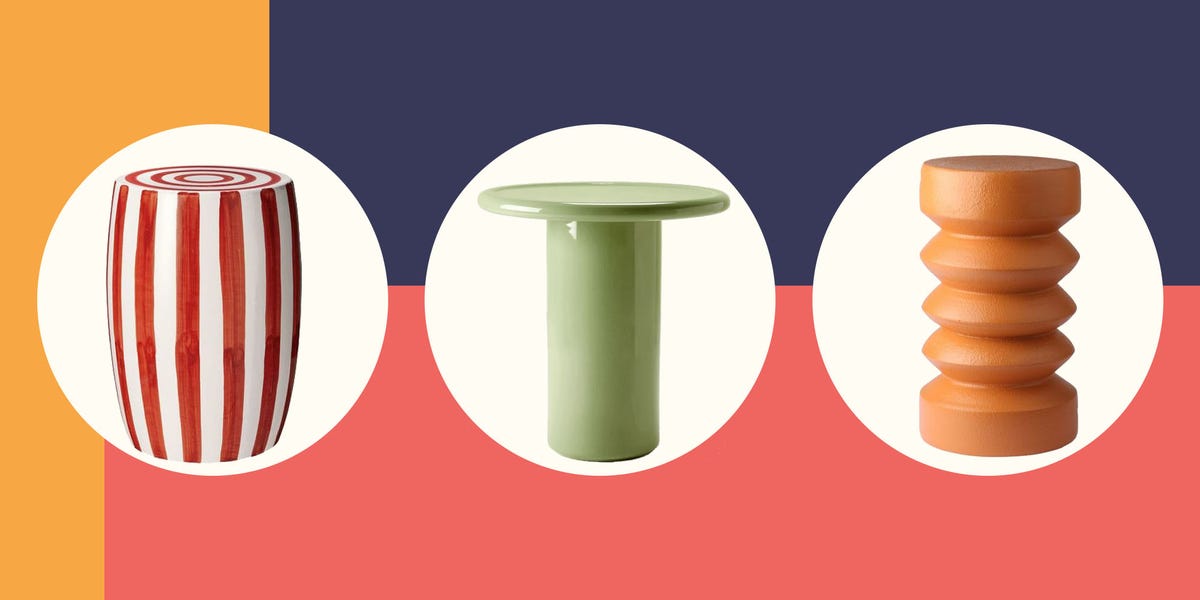 Weird & Wonderful Plinths To Display Home Accessories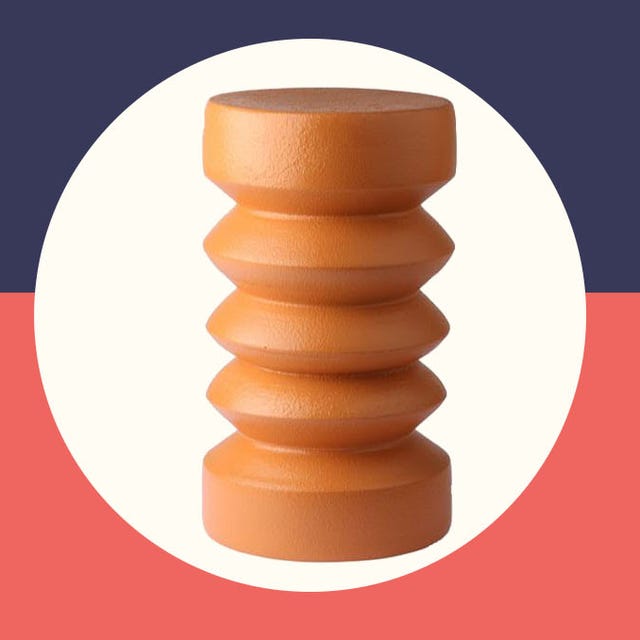 So you've mastered a gallery wall and curated the wares in your display cabinet, but have you welcomed the ultimate curatorial piece: a plinth, into your home yet?
What with the sculptural vases and curved candles which are too proud to be jostling for space on the mantelpiece, an equally statement surface on which to show them off is called for. The pedestal – or podium, as some brands are fabulously referring to them as – creates an instantly impactful centrepiece.
The good news is that they don't take up much space and are a foolproof way to bring texture and varying heights into your home (not to mention a cool and contemporary art gallery feel). Like a shelfie, the roster of starring ornaments can be rotated, so if there's a houseplant you're proud to have kept alive, this is the stage on which to show it off.
Advertisement – Continue Reading Below
1
Pedestal
One of the tallest plinths on the market, the dark brown colouring of this fluted style belies its MDF construction. Experiment with placing a sculptural pale vase on it or an architectural lamp – but ensure it's a touch one, as this isn't a moment to spotlight unsightly cables.
2
Side Table, Biscuit
Tempting to use as an everyday side table, this glossy delight by 2LG Studio is worthy of more than bearing a few coffee cup rings. A ceramic in blue or yellow would clash artfully against its delicious biscuit hue.
3
Tall Mag Side Table
Part of a capsule available in three different sizes and four varying colourways, whittling down a favourite is tricky, but our money is on this tall ceramic style in shiny red.
4
Merlin Solid Oak Block Side Table
We'd place this rustic style in a cluster alongside metallic plant stands to play on height and texture. But it also doubles-up as a bedside, providing a compact but sturdy surface for a lamp, book and a bottle of water.
5
Rillo Podium – Charcoal
Broste Copenhagen
amara.com
£215.00
Another ribbed style to tap into the gallery look, this charcoal podium is complemented by a shorter style and a taller sister version in camel. Snap up all three to make a real impact.
6
Rander Ceramic Stool – Red/White
OKA has hit the playful jackpot with this humbug-esque design. It would look fun on a patio in the warmer months (just beware of flying footballs threatening to knock it over) and provide functionality in a bathroom on which to artfully curate bath salts and oils to lure you into the tub for a soak.
7
Barnwood Tall Plinth
French Connection
£195.00
Props to French Connection for sourcing reclaimed railway sleepers to create this tall finger block-style plinth. Try a metallic votive or jug atop it to create a sharp contrast against the natural wood finish.
8
Metal Side Table
grahamandgreen.co.uk
£130.00
Like a dumbbell for your living room, place an orchid in a seagrass basket for an inspired use for a side table.
9
Terracotta Stoneware Rings Side Table
Rockett St George
£115.00
Terracotta is a serious incoming trend, and this quirky stoneware side table puts a modern twist on the traditional plant pots and tiles the material is best known for. Pop a brass bowl filled with tea lights on it.
10
Mia White Side Table
Dunelm
dunelm.com
£129.00
For something more contemporary, this geometric design by Dunelm is clad in mirrored white gloss and looks like it could have walked out of a modern art gallery. It's the perfect podium for an oversized scented candle.
11
Nanded side table
nordicnest.com
£205.00
Tapping into the industrial trend is House Doctor's aluminum plinth in chic black. Easy to move around the home, a jar of dried grasses or flowers would effortlessly soften it.
12
Cork Trisse – High – Nature
wolfandbadger.com
£138.00
You can welcome cork into any decor scheme and it just works – it's neutral yet warm and tactile. This side table by Danish brand Oyoy promises not to topple over, so try offsetting its chunky profile with a sinewy spider plant or a dainty table lamp.
13
Abebe of white metal side table
A sculpture in its own right, this curvaceous style by Bloomingdale looks like ceramic but is in fact crafted from aluminum. Position it by a hearth or open hallway and curate your tallest candle holders on it.
This content is created and maintained by a third party, and imported onto this page to help users provide their email addresses. You may be able to find more information about this and similar content at piano.io
Advertisement – Continue Reading Below