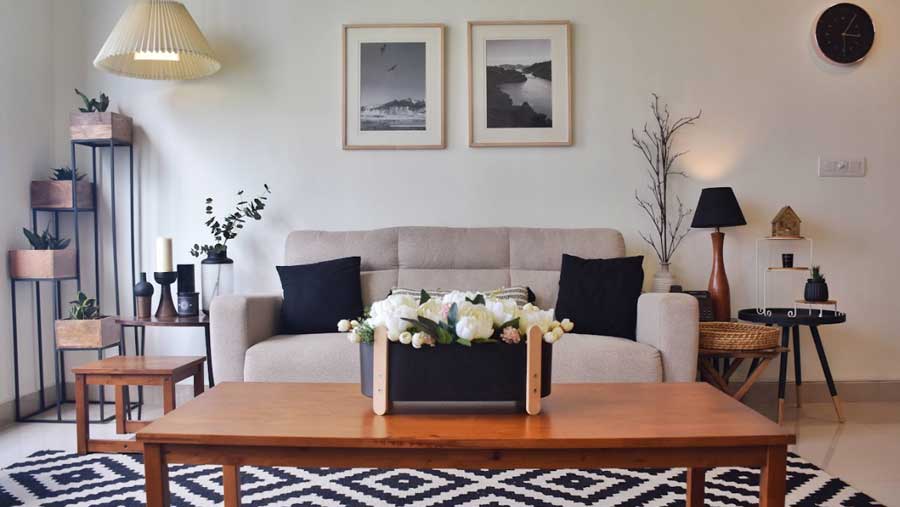 interior-design Minimalist home decor for the maximalist city
Does the idea of an uncluttered and clean space appeal to you? Visualise ultra-modern, contemporary, clean and sleek styles that scream less is more. Minimalism is currently having a moment in home decor, and we're all for it. The idea of living with fewer items or showcasing select decor pieces is not only more sustainable, but it also helps you save a little extra for memorable experiences and good times.
"For a minimalistic look the first step is to get rid of any visual clutter. Simplicity, clean lines, natural textures and neutral colours make for a warm inviting interior," says Tanya Sen, artist, designer and founder of Nyne Design, who lives by the tenets of minimalism.
Empty space is considered an important element in minimalist decor since space interacts with the objects and defines the look. Visual balance is just as important and can be achieved only by having a focal point. 
"I love using a clean neutral palette and like to experiment with texture and shapes of various objects to turn them into the prominent feature of the space. It's all in the finer details," adds Tanya.
The minimalist decorating style is an exercise in restraint, where space, lighting, and objects play equally important roles. This style demands you to pare down your furnishings to the bare essentials so that you're left with a set of curated objects that deliver maximum impact. Far from being boring, this style is bold, functional and highly memorable.
There's a lot of DIY and customisation involved in creating the ideal minimal look, due to fewer options available in Kolkata. Having said that, if you explore, it's possible to source an item that could work if you reinvent it and add a twist. It could be as simple as a piece of pottery from a local craftsman that has been reimagined
Tanya Sen, artist, designer, founder of Nyne Design

Decor

Look out for stand-out pieces to blend with the overall theme, the focus is on contemporary aesthetics peppered with classical highlights. If you're bored of dull, neutral colours and can't do without a vibrant space, stick to choosing similar tones from the same family of colour. Remember to lose other flashy items and keep the walls bare.
For example, this minimal stool. We 'rest' our case. 
Olly Tripod Stool at The Artment
Minimalism is all about decluttering and this clever bookshelf offers an illusion of space and airiness whilst allowing you to organise your favourite reads neatly. 
Stack it up with this bookshelf from Pepperfry in a natural finish.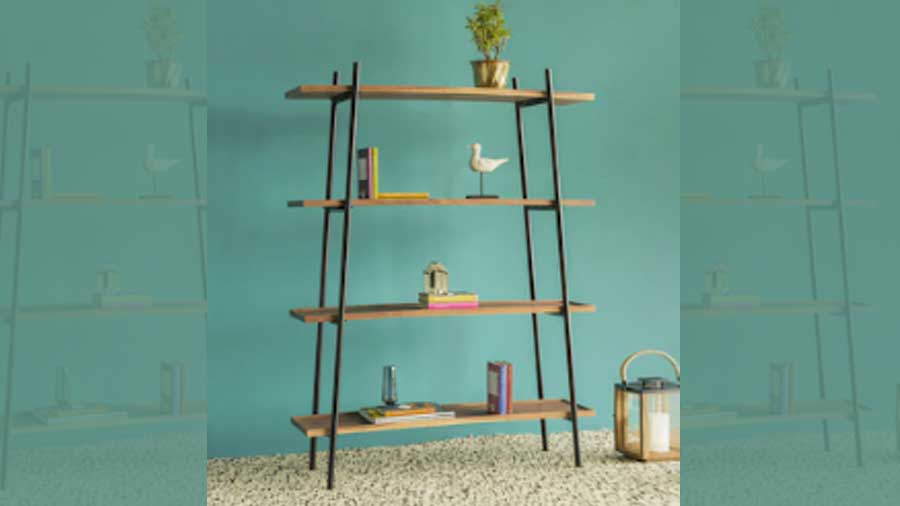 Dali Bookshelf, Pepperfry
Lighting

While subtlety is every minimalist's mantra, when it comes to lighting, one can rely on natural light as well as artificial sources. While natural light reflects throughout the space for an even more open feel, ambient lighting or soft lighting offers a cosy appeal. The trick here is to avoid lavish embellishments, such as a chandelier and keep it basic. Make a statement by illuminating your homes with minimalist lighting designs.
We recommend showcasing a modern lantern, boasting sleek lines and a basic palette to help cement the theme. 
Check out this Golden Glass Cylindrical Lantern available at Pure Home + Living.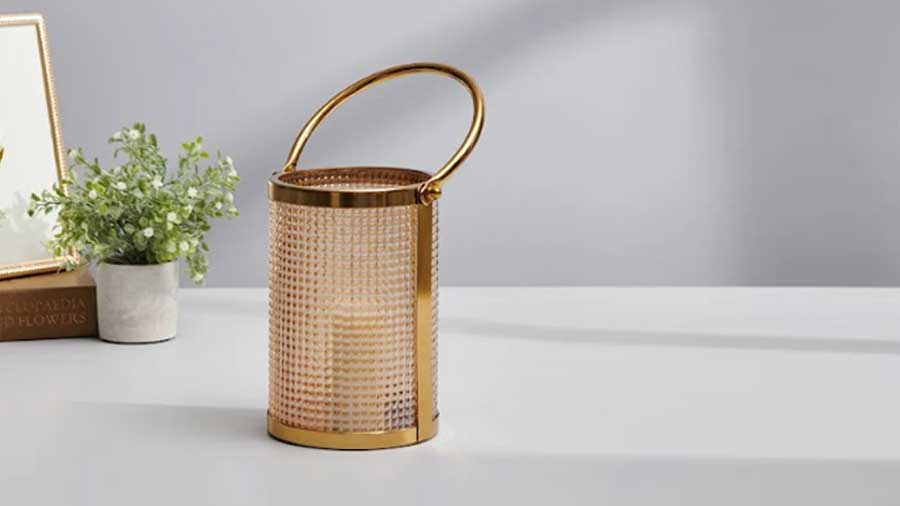 Golden Glass Cylindrical Lantern, Pure Home + Living
If you're struggling to find stylish, minimal and functional lighting at affordable prices, this unique lamp allows you to make a statement without spending exorbitantly.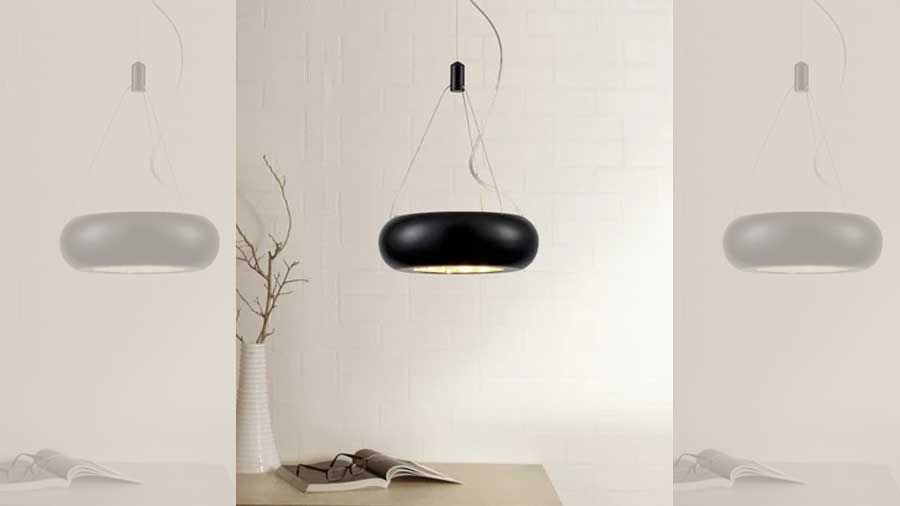 Voinn Pendant Lamp, Jainsons Emporio
Serveware

If this doesn't make you want to bake a Miss Trunchbull kind of decadent chocolate cake, then nothing will. Simplicity is key, as this one let's your dessert shine. Give the over decorated, OTT plating a miss and opt for this piece instead for minimal style, maximum impact.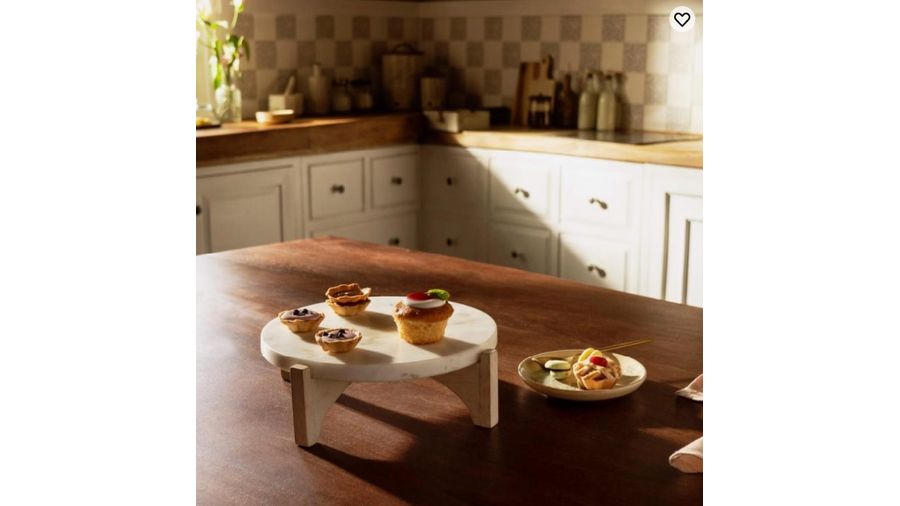 White Marble Cake Stand With Wooden Base at Ellementry
Plants

If Minimalism is your chosen aesthetic, stylise your home with an indoor plant which offers a clean, simple design – think clean lines, geometric shapes. Plants offer the optimum amount of freshness and purity to your zen space. Most of their hues are just to-die-for gorgeous and beyond Instagram-ready!
Vineeta Jain, a plant stylist, seller and owner of Kalee-bud said, "Succulents, ZZ Plants (Zamioculcas Zamiifolia) and Snake Plants are ideal for a minimalist setting. They're low-maintenance, sturdy and can survive in low-light."
At Kalee-bud, pots are easily available in a variety of sizes, you can choose beautiful pots like ceramic pots, designer pots or you can customise existing pots by painting them.